disability discrimination lawyers

mental health at work
The whole process from the point of instruction to finish was smooth, well managed and quick. The relief of having Karen fight my corner was immense and I would highly recommend her and her firm in a heartbeat. Professional, slick, easy to talk to and generally awesome.
Great experience. At a stressful time I was reassured I was in good hands. I appreciated the honesty & directness of the conversations throughout the process.
Very personal service and supportive through a difficult time. Tess was extremely professional and extremely supportive.
For me, the process was really simple. I received clear and helpful advice and was able to complete all the paper work without having to travel to the office.
The fact that they provided total confidence in what we were doing and reassured we would reach the desired outcome, which they did. It was great from the off, how they listened and helped exactly how I wanted, providing solid advice and fighting my corner as any good lawyers would do.
The responsiveness was particularly valued – but the whole experience was excellent.
The team were very efficient and effective with great communications. Simple, no nonsense approach. Great and easy to understand advice. Very personable approach from all of the team which made me feel at ease and confident.
The very quick and personal response and the very clear and positive advice from Karen.
london employment lawyer news
didlaw secures £2.5 million employment tribunal award for disabled claimant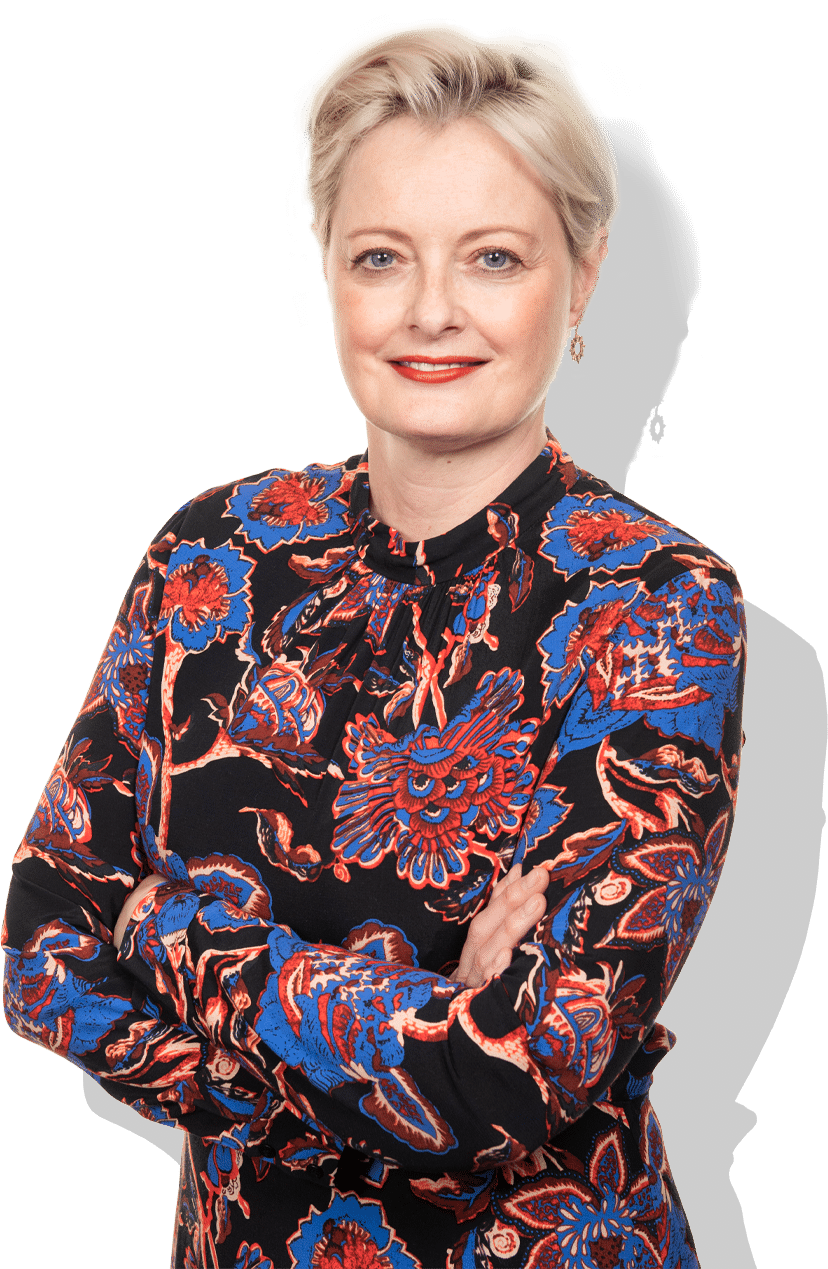 employment lawyers in london
At didlaw we focus on providing high quality legal advice & representation as leaders in disability discrimination law & mental health at work. Contact us today if you require legal guidance.
employment solicitors in london
Didlaw is a niche discrimination law firm specialising in the rights of people with disabilities and long-term health conditions in the workplace. We are employment lawyers in London. Our name D-I-D- law signals our special interest in Disability, Illness and Discrimination. Many of our clients have suffered mental illness because of work stressors and are treated poorly by their employers because of it. Others have been managing health conditions for many years but suddenly hit a roadblock. We are here to defend you and your position. To get you back on track.
We also deal with other related workplace issues such as stress at work, harassment and bullying, sexual harassment. The rights of working women and working mums are hugely important to us. All too often we see women demoted and treated detrimentally following pregnancy and maternity and this can lead to mental illness too. This should never happen, it is unlawful employee discrimination. Our society has made some progress on these issues but not nearly enough.
We specialise in these areas, so we have a depth of expertise that is unrivalled. We're a small firm but we punch above our weight with regular appearances in all courts and tribunals including the High Court and the Supreme Court. We're passionate about these issues and fighting for our clients. Our lawyers are first class: the best in the business, working for you. We are employee lawyers.
We are winners. We get results. In the shortest possible timeframe and with as little extra stress for our clients as possible. We find solutions so that you can focus on more positive things.
Our world view is based on a very simple premise: providing legal advice and solutions for our clients but supporting and encouraging you along the way, helping you deal with conflict and distress. We understand the stress of any dispute. Our aim is to get you through it with our support. This is not just law: we care. We work for your benefit not ours and we provide legal services with an added dimension: the human touch.
Our law firm is founded on being employment lawyers in London who –
have a unique depth of experience & expertise in the areas we advise on
are approachable & advise our clients in a clear & constructive way
making the legal experience less stressful for our clients
Hot Topics
Hot News
Worker wins £2.5million payout for unfair dismissal during cancer treatment
Read The Mirror's coverage of David Barrow's case after winning a £2.5million payout for unfair dismissal, harassment and unfavourable treatment after being fired by his employer during his cancer treatment.

Read Full Article
didlaw secures £2.5 million employment tribunal award for disabled claimant
Read Full Article
Coronavirus employment law update
Hot Video
Disability Discrimination (with Karen Jackson)
Take a look at our hot topics videos today or feel free to contact us if you require our services and to speak to our expert lawyers.
what our clients say
I wanted to express my enormous gratitude for working on my behalf and achieving a fantastic result for me. From the point at which we had our initial telephone conversation, I knew you'd be the ideal person to take up my case with my employer. You showed real empathy and an authentic human side, which assured me that you had a genuine cause for justice – not just to get more clients. Thankyou!! I needed someone like you to push for me when I was completely out of energy.
I will of course recommend you and your company to anyone, should the need arise. I'm so impressed that Didlaw really do work to their values.
I found Karen's reassuring manner a real comfort at a very difficult time. I always felt I was in good hands. Karen Jackson is the perfect combination of sympathetic ear and reassuring expert. She knows that clients have been through a very difficult time before seeking help and made me feel so much better about the whole process. Lots of people had sympathised and agreed that I had been bullied – but they didn't really know the half of it – nor what it had done to me. I was broken and had no confidence in myself or my abilities. Just to hear you say "Sadly, I have heard this story so many times" and "About half of my clients are 'broken' lawyers" was so reassuring (if disappointing for the profession). It meant I wasn't alone, I wasn't exaggerating and, more importantly, I wasn't losing my mind. To have confirmation that the evidence I had put together amounted to a strong case was further validation and that really started my recovery in a way that no therapy could. You have treated me with such respect throughout, encouraged me to do things for myself and talked to me as your equal – I have never felt like a paying client, more like a friend. Thank you so much for your persistence on my behalf. What a difference it has made having you on my side throughout this saga. It wasn't so much your legal expertise (although that is fab, obviously) but more that you completely understood what I had been going through and you validated how I felt.
I was having a very difficult time with my employers and didlaw gave me the support and legal clout that I needed in order to reach a satisfactory conclusion. I found everyone at didlaw to be very helpful, friendly and easy to talk to. In particular, I was always treated with great respect and never felt "put down", stupid or rushed when speaking to didlaw staff about my employment matter, I could say all that I needed to say and was always listened to.
Great Experience. At a stressful time I was reassured I was in good hands. I appreciated the honesty & directness of the conversations throughout the process.
I dealt mainly with Karen and Anita on an employment issue. What I really appreciated is "they got it". I didn't have to continuously explain how I was feeling, they just knew. That helped a great deal, knowing that I was being believed. I have also had dealings with Michele, who was lovely. – Great knowledge of their field, but don't take themselves too seriously, but know their stuff.
Karen's calming manner gave us the re-assurance during an uncertain period. – In our initial conversation with Karen she promised to provide timely progress updates. This is a statement often made to secure work however we can confirm that Didlaw met their promises. We were never left waiting anxiously at a time when this would have been a further pressure. In fact we were pleasantly surprised at how quickly every detail or query was attended to. We were represented personally by Karen who recognised that although only one of us was in need of her services, it was a concern for both of us and would impact the whole family. Her warm and understanding manner was reassuring from our first conversation and she has a talent in making things clear and easily understood. Although she engaged with us in such a pleasant way we must point out that she was very firm and no nonsense in handling the Employer. Highly recommended without a doubt.
The fact that they provided total confidence in what we were doing and reassured we would reach the desired outcome, which they did. It was great from the off, how they listened and helped exactly how I wanted, providing solid advice and fighting my corner as any good lawyers would do.
Karen and her team were professional and transparent at all times. I was wary about instructing a law firm to act on my behalf, but am so glad I did. Didlaw represented me to the highest level. The speed of reaching a conclusion for me was beyond my expectations. I will have no hesitation in recommending their practice. Karen made me feel valued and the advice given was brilliant at all times.
Tess gave good advice, understood my position and preferred communication style.
employee lawyers in london
We are different from other employee lawyers in London and regularly take over cases from other law firms who are unable to offer our unique client-focused approach. Being smaller means, we don't lose the personal service. When you are in crisis this support is critical. Most employee law solicitors cannot get close to our service levels or our expertise in health-related work issues.
Here's what some of our clients have to say about how we work and why we are the best employment lawyers for employees:
"A huge thank you once again. You are genuine down to earth people who actually care for their clients. That really stood out for me. I would heartily recommend you."
"Legal advice that was genuinely accessible underpinned by a deep insight into my needs as a client. When seeking advice, I was pretty vulnerable as I was suffering from mental illness. I felt I had the weight of my employment law issue on my shoulders. Along with my other struggles, it was just too much. I felt as if the weight was lifted as soon as I spoke with Karen. I thought: "This is someone I can trust. She sees me as a whole person. She knows what she's doing. She cares, understands my needs and will fight for my best interests". Not only did I end up with a much better outcome than I would have without her advice, I believe being able to hand off this weighty issue aided my recovery. Karen and her firm are a rare find. I cannot recommend them highly enough!"
We are didlaw. Committed to changing the world one client at a time. We are employee solicitors in London because disability discrimination matters. So too mental health issues at work, bullying, harassment and stress, sex discrimination, sexual harassment, maternity and pregnancy discrimination. We also deal with disability income protection, involving both group income protection and tax free termination payments.
When you are choosing employment lawyers or employment solicitors in London you have to be sure that they have your best interests at heart. Everything we do is aimed at making things better for you. We act in your best interests not ours. The trust our clients have in us as employee rights lawyers is well-placed and honestly deserved. You only have to look at our client testimonials to appreciate this. We also won't ever take on a case that is hopeless and will be upfront and honest with you from the start.
Our MD solicitor Karen Jackson, previously shortlisted for Woman Lawyer of the Year, is a leading expert in disability discrimination. Read more about her here. Chambers & Partners call her "a foremost expert in disability discrimination claims for senior employees" with "an encyclopaedic knowledge and complete mastery of this area of law". Karen has handpicked her team of exceptional lawyers to carry on her good work and to ensure that the service our clients receive is the same unparalleled service across the firm. From your first phone call to us, you will see the difference.
For 2021 we are listed in The Times Best Law Firms.
we are never far away, providing nationwide coverage
As a nationwide law firm, we act for employees across the UK in employment discrimination cases. Contact us today to book your free telephone assessment.