disability discrimination solicitors in london
doing things differently
we understand the stress of your situation
As a modern law firm, we have a unique understanding of employment discrimination issues so we can provide you with the right advice. Speak to us today if you are considering legal action.
Book Your Free Initial Call Today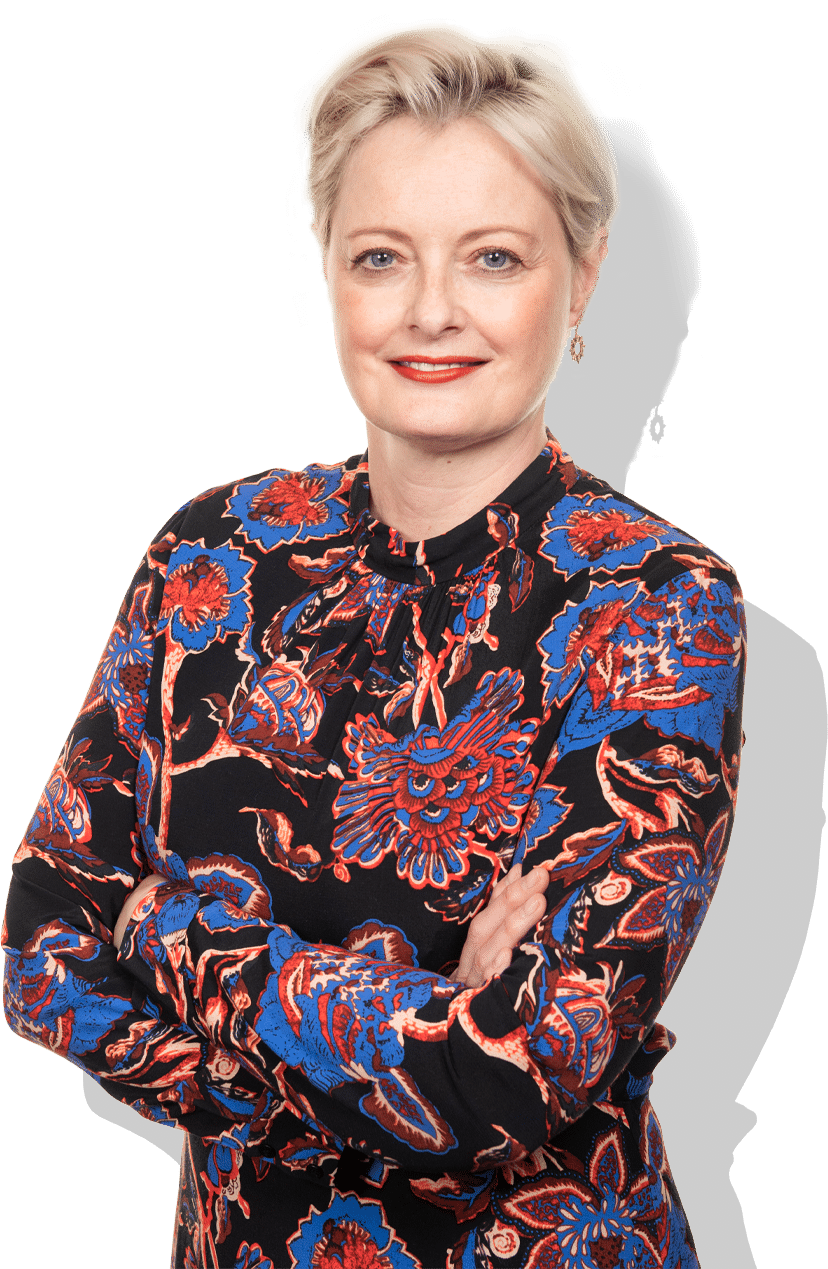 disability discrimination lawyers in london
We are the leading firm of disability discrimination solicitors in London. No other law firm specialises in this area of law in the way we do. We have been working exclusively on cases relating to disability discrimination in the workplace for more than a decade and are recognised by our peers as leaders in the field. As disability discrimination lawyers in London our depth of experience in disability discrimination at work is unrivalled.
Our founder and MD Karen Jackson is a foremost expert in disability discrimination claims. She has appeared on BBC's Panorama talking about disability and has featured in all major press. She wrote a book on disability discrimination for the Law Society in 2012 and is working on a second edition for publication in 2021. Karen is an ardent advocate for disability discrimination rights in the workplace and knows from personal experience how much of a challenge this is.
Disability discrimination in the workplace cases are on the increase. Reports from the Employment Tribunals statistics show that more disability discrimination law claims are being made year on year than any other type of discrimination claim. This is likely linked to the fact that we have an ageing working population in the UK: most employees will begin their working lives with no disability and will end their careers with disabilities. Ill health as we age is a fact of life. The other reason is that there is an epidemic of mental health issues at work most likely linked to job pressures, the always-on culture and long working hours. Bullying and harassment and other forms of discrimination can cause mental illness and sadly often do. This is what we deal with all day, every day.
We routinely negotiate disability discrimination settlements in order to avoid lengthy litigation. Our aim is to find swift solutions for our clients and reduce their stress and distress. We work for your benefit, not ours and we appreciate the health impact of any dispute.
Disability discrimination compensation varies widely depending on whether you are able to continue working, have lost your career, are still working for the employer company where you suffered the discrimination. We can advise on all aspects of disability discrimination compensation and claims. Whether you are returning to work after sick leave or you have had time off work for depression and are facing discrimination, didlaw are here to help with your situation. Bullying at work and victimisation at work are also common forms of discrimination towards those with a disability and we specialise in dealing with these cases for employees.
So if I have any illness am I disabled?
Not, necessarily. The legal test for disability is that:
you must have a physical or mental impairment (or both) and
you must have a long-term condition which means that you have had it for more than 12 months or it is likely to last more than 12 months or it is a lifelong condition (different rules apply for progressive conditions) and
the impact of your condition must be substantial i.e. more than minor or trivial (some conditions are expressly excluded such as hayfever) and
you must be able to show that the impact affects your normal day-to-day activities.
You must tick all four of these boxes to meet the Equality Act 2010 definition of disability. Many cases are fought over whether an employee is disabled so it is not always an easy hurdle, but we can help you over it because we are leading disability discrimination solicitors in London.
You can find a wealth of useful information resources online to find out if you are Equality Act disabled and what additional employment law rights this gives you.
Equality Human Rights – Disability Discrimination Equality Act
Citizens Advice Bureau – Disability Discrimination At Work
For more information on disability discrimination view our PDF here or see further useful information below:
What are Reasonable Adjustments
For more information on reasonable adjustments view our PDF here
What Is Disability
For more information on disability view our PDF here
Pre Employment Health Questions
For more information on pre-employment health questions view our PDF here
Depressive Illness and Work
For more information on depressive illness and work view our PDF here
ACAS Early Conciliation
Early conciliation is a free and independent service offered by ACAS which can help you resolve an employment dispute with your employer. ACAS stands for the Advisory, Conciliation and Arbitration Service.
In any event, before lodging a claim with the Tribunal, you must contact ACAS and go through their Early Conciliation process by completing their Notification Form online. Here is the link https://tell.acas.org.uk/find-a-solution-to-your-employment-dispute.
If you do not contact ACAS before lodging your claim with the Employment Tribunal, it will be rejected.
You must contact ACAS on or preferably before the deadline to lodge your Employment Tribunal claims, which is usually three months less one day after the last act you want to complain about. For instance, if you were dismissed on 18 June 2020, you would have to bring a claim no later than 17 September 2020. In certain circumstances it may be possible to rely on a continuing series of acts and the deadline would start from the date of the last act in this series. However, we do recommend that you seek legal advice to ensure you know what are the right time limits are for any claims you may have, as it can be difficult to work out.
Provided you contact ACAS before the deadline, going through the Early Conciliation process extends the time in which you have to file your claim. There are however complicated rules as to how long the time limit is/can be extended, and therefore we do again recommend you get proper legal advice.
Once you have completed the Early Conciliation Notification form, an ACAS officer will contact you and ask for details about the dispute. If you agree, ACAS will contact your employer and give the parties the opportunity to try and resolve the dispute without going to the Tribunal. If either you or your employer does not want to try and resolve the dispute informally, or the dispute cannot be resolved, ACAS will issue an Early Conciliation certificate. You need to keep this safe as you will need its reference number if you decide to lodge a claim with the Tribunal.
One last word, if you submit your own Early Conciliation Notification form, make sure you get the name of your employer correct. Claims have been disallowed because the correct entity for the employer was not filed against – we wouldn't want that to happen to you.
Click here for the ACAS information on early conciliation: https://www.acas.org.uk/early-conciliation
The CAB website is also excellent, particularly for explaining the quite complicated rules around time limits: https://www.citizensadvice.org.uk/work/problems-at-work/using-early-conciliation/
There is a wealth of useful information available online, and lots of free advice to steer you in the right direction.
ACAS
Useful guidance on their Equality page around Disability Discrimination and other kinds of discrimination. They have a simple question and answer format on the website covering common questions arising and an excellent telephone helpline 08457 47 47 47 which is managed from Monday-Friday, 8am-8pm and Saturday, 9am-1pm.
Rights at work. https://www.acas.org.uk
The Equality and Human Rights Commission Advice and guidance on equality and discrimination law. Their Statutory Code of Practice has a wealth of information about discrimination rights and can be downloaded.
Here: https://www.equalityhumanrights.com/sites/default/files/employercode.pdf
Government Office for Disabilities
Leading the Government's vision of equal opportunities for those with disabilities. Useful guidance on the definition of disability in the legal and work context.
Advice and guidance on equality and discrimination law. Their Statutory Code of Practice has a wealth of information about discrimination rights and can be downloaded here: https://www.equalityhumanrights.com/sites/default/files/employercode.pdf
Maternity Action: https://www.maternityaction.org.uk/
Working Families: https://www.workingfamilies.org.uk/
Employment rights: https://www.workingfamilies.org.uk/article-categories/your-employment-rights-information-and-support/
Public Concern at Work
Public Concern at Work is the whistleblowing charity. Established in 1993, they have led the new approach to whistleblowing that-both at home and abroad – recognises the key role it can play in anticipating and avoiding serious risks that arise in and from the workplace.
Employment/Work Issues: https://www.citizensadvice.org.uk/work/
what our clients say
I wanted to express my enormous gratitude for working on my behalf and achieving a fantastic result for me. From the point at which we had our initial telephone conversation, I knew you'd be the ideal person to take up my case with my employer. You showed real empathy and an authentic human side, which assured me that you had a genuine cause for justice – not just to get more clients. Thankyou!! I needed someone like you to push for me when I was completely out of energy.
I will of course recommend you and your company to anyone, should the need arise. I'm so impressed that Didlaw really do work to their values.
specialist employment discrimination lawyers
If you are seeking legal guidance regarding employment discrimination issues, get in touch with us today to book a free telephone assessment with our experts.