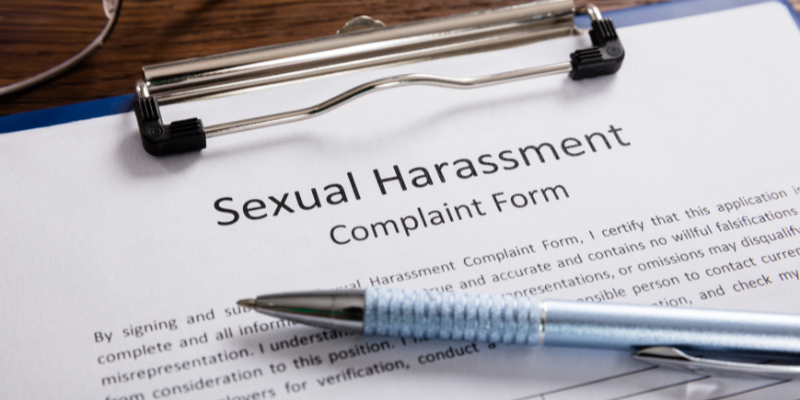 a classic male hierarchy, where sexual harassment is seen as a bit of fun
a classic male hierarchy, where sexual harassment is seen as a bit of fun
Does the legal sector have a sexual harassment problem?
A powerful piece in Saturday's Times suggests, yes.
The SRA, which regulates over 180,000 solicitors in England and Wales, received 70 complaints about sexual harassment in 2017/18 compared to only 30 complaints for the period 2012 – 2017.
didlaw's Karen Jackson, who is quoted extensively in the Times article, thinks that this increase points to a greater willingness by those women who are subjected to sexual harassment to report the matter, rather than a rise in actual incidents. If that is a consequence of the #MeToo movement then it is a welcome one because the legal sector cannot hope to tackle the issue if it remains hidden. For good reason, many women lawyers do not speak out, fearing they will not be believed or, even if they are believed, that doing so will have an adverse impact on their careers. It "still feels like a really dangerous thing to do" career-wise , says Jackson. That should not be the case.
Equality law provides financial redress for victims but it cannot says' didlaw's Elizabeth George "adequately compensate for the misery of being on the receiving end of sexual harassment: it ruins careers, has a profound affect on your well-being and is too little too late. The profession needs to focus on prevention".
Both Jackson and George want to see a radical re-think about how to tackle the problem. What are law firm's actually doing to stop this type of behaviour? If a firm's practice is to ply its staff with too much alcohol, and some do have that practice, then what safeguards are they putting in place to keep staff safe, especially junior staff? What training are managers given to recognise what is and is not an abuse of the power that comes with holding senior positions in a firm? But most of all, how are firm's making it clear to staff that when it comes to sexual harassment, their position is one of zero-tolerance.
You can read the full article online