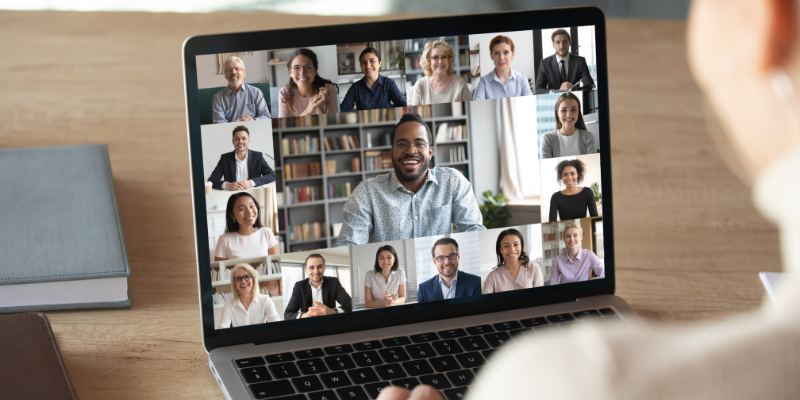 Anita Vadgama on working from home
Anita Vadgama on working from home
This week hasn't been easy. The weather took a downward turn and so did my mood. The realisation that we will be in lockdown for weeks and social distancing for months hit me hard as a working mum. I am the cartoon I saw yesterday; a woman with multiple arms – teaching, zooming, cleaning, cooking, washing, generally doing the endless day to day tasks that did not seem insurmountable before this pandemic. Probably like many parents out there, I am juggling tasks that are not easily juggled. I am also trying not to be eaten up by the guilt that I should be teaching my children a whole lot more than I currently am.
And then, of course, I felt guilty for moaning: I am not, after all, a key worker putting my life at risk. I am not working on the NHS frontline or making sure that as a society we have enough food, our bins are collected, that we have gas, electricity and water.
It was at that point that I realised that it wasn't so much the weather that was putting a downer on my mood – it was me. Why are women so spectacularly good at giving ourselves a hard time? It's a bad habit and one that I am going to try and break during these most unflexible of flexible working times.
Like many employment lawyers I anticipate that post Covid-19 the world of work will not return to its pre-pandemic state. Those who doubted whether they could do their jobs remotely are no longer left doubting. Most jobs, it transpires, can be done at home if there is the sufficient tech in place. Employers faced with home working requests, whether as a reasonable adjustments for disabled staff or to enable working parents to balance parenthood and work are going to have to work much harder to convince us (and perhaps the employment tribunal) that it cannot be reasonably accommodated. And that applies to senior positions too: if Boris can run the country from his flat above number 10, albeit for a short time. I am pretty sure that the rest of us can master our lesser briefs from the kitchen table.
Throw in the fact that we did it while also supervising our kids' education and the argument is surely won. Homework works. Personally, I would miss my colleagues if I was to be based at home everyday. My ideal working world is flexible enough for us to work both together and apart. Which, happily, was my real working world. And will be again.
Stay safe all!