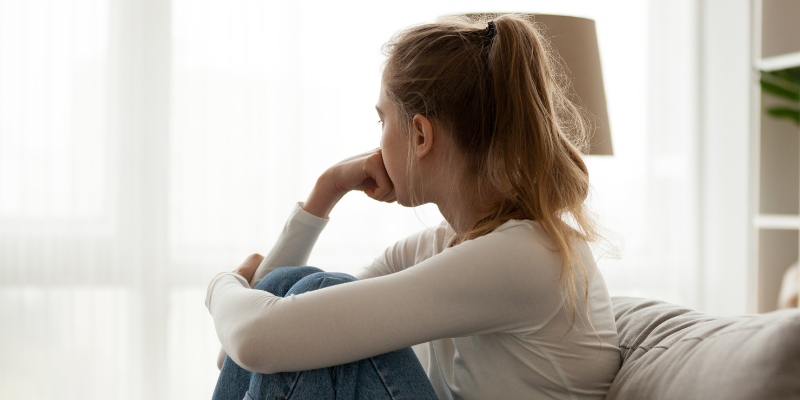 baby loss and the workplace
baby loss and the workplace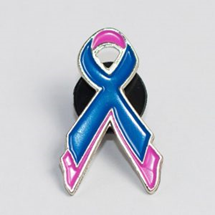 It is estimated that around 8,000 employed parents are impacted by the death of an infant or child each year. These are truly heart-breaking statistics. There can be no experience more devastating than losing a baby or child. To say that the bereaved parent's life would be turned upside down would be an understatement. Having support from friends and family will be crucial during the grieving process and the role played by an employer will also be key in the months, and even years, ahead.
Baby loss awareness week is held annually from 9 to 15 October. It provides an opportunity to mark the lives of babies lost in pregnancy or soon after birth. Over 100 charities collaborate during this week to raise awareness of the topic and the impact on parents who lose a baby. This week will remind us that we can all provide support for those impacted and this is also a good opportunity to remind employers of the role they can play and their statutory obligations.
Unbelievably there was no right to pay or leave from work following the death of a child just a couple of years ago. This was finally recognised by government which prompted new legislation in the form of the Parental Bereavement Leave Regulations which came into effect with respect to the death of a child or stillborn on or after 6 April 2020.
These regulations created the right for an employee to take one or two weeks leave following the death of a child under 18 or a baby that is stillborn after 24 weeks of pregnancy. This is a day one right that applies to all employees. The bereaved parent retains their right to return to the same job or a job on no less favourable terms and conditions, depending on the amount of time they take off work. Employees are protected from dismissal or detriment for exercising their right to take this leave.
The right to statutory parental bereavement pay may be provided, although this depends on the individual's length of service and earnings. To be eligible the employee needs to have 26 weeks continuous service, and minimum earnings requirements apply. Pay is at the same rate as statutory paternity pay or shared parental pay.
It's incredible to think that no such right existed before last year and, even now, this only provides the right to one or two weeks leave, pay in certain circumstances only with eligibility criteria applying and notification requirements that come into play. So whilst it's a step in the right direction, it is only token and far more support is required in the workplace.
So what other rights exist to take leave and be paid when grieving following the loss of a baby or child? There are a number of other statutory rights available which provide a greater amount of leave and flexibility.
Maternity and paternity leave applies in the case of stillbirths after 24 weeks of pregnancy and neonatal deaths. The parents retain their full entitlement to maternity leave and paternity leave (and pay) in addition to the right to take parental bereavement leave and pay. Similarly there are rights for adoption leave where a child has died.
There is also a statutory right to time off for dependants to deal with emergencies or action which is necessary as a consequence of the death of a dependant. This is limited to enabling the employee to deal with the practical maters which arise as a result of the death such as arranging and attending a funeral, registering the death and probate administration. There is also an underlying right to take time off to attend a funeral for a dependent.
Currently there is no statutory right for miscarriage leave. This topic was explored in a previous didlaw blog which can be found here.
So how else can employers support bereaved parents?
A good starting point is to have a policy on parental bereavement leave to demonstrate commitment to support bereaved parents through their grief. Establishing a policy can help employers manage such issues and ensure the implementation of the policy is fair. Considerations in the policy will include leave and pay provisions and allowing flexibility in terms of taking leave or returning to work. Of course an employer can grant compassionate leave and discretionary pay. There is no one size fits all when it comes to bereavement. Many may need the leave immediately and others may require the leave around the funeral or on the anniversary of the child's death.
When the time is right supporting a return to work is key and a customised approach should be taken. Some may be desperate to return to a normality at work and others may need far longer off work before they feel ready to return. There should be additional support when an employee returns to work and sensitivity when an employee's attendance or performance is affected. Maintaining a dialogue with the employee and offering support such as counselling or the Employee Assistance Programme program is also advised.
Rolling out training to managers and HR would also be ideal so that they are well equipped to provide customised support during leave and as they return to work. During any bereavement leave consideration should be given to the communications and staying in touch with the bereaved parents. Providing reassurance that their job remains there for them with their employment rights in place.
Support, flexibility and compassion are key to supporting the employee and this helps to demonstrate that the employer values the employee which in turn fosters loyalty, reduces sick leave, improves performance and helps to retain employees in the long term.
Getting this wrong can lead to grievances and claims of unfair / constructive dismissal and discrimination which rarely results in any winners.
This year's baby loss awareness week theme is on wellbeing with a focus on Thursday to looking after each other as a community to include the workplace. I, for one, will be lighting a candle in memory of all the precious little lives lost this week and trying to do my bit with this blog to raise awareness of this important issue.
This blog is by Caroline Oliver, Senior Solicitor, didlaw.