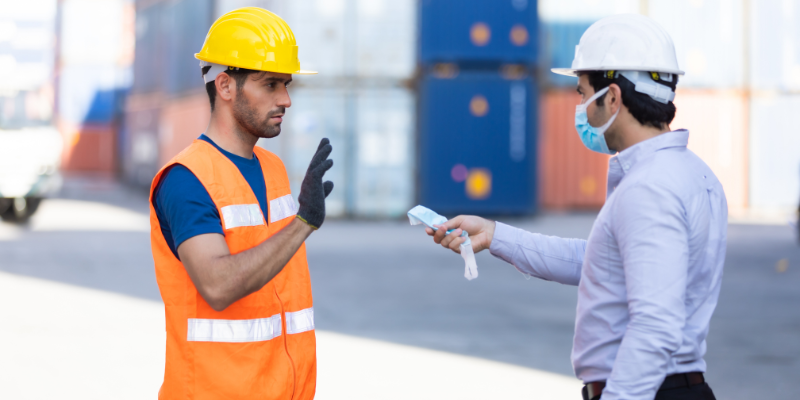 can you be fairly dismissed for failing to wear a facemask?
can you be fairly dismissed for failing to wear a facemask?
Yes held the East London Employment Tribunal in Kubilius v Kent Foods Limited. The Claimants refusal to wear a face mask at work led to his dismissal.
Mr Kubilius, the Claimant, was employed as a lorry driver by Kent Foods Limited (KFL), the Respondent, which is a distribution company. One of its major clients is Tate & Lyle (T&L).
The Respondent's handbook requires its drivers to comply with instructions regarding PPE and health and safety, including at its customers' sites. The handbook also states that the relationship between client and supplier is essential to ensure its success and employees 'should be courteous and pleasant at all times.'
On 21 May 2020 upon entering the T&L Refinery site the Claimant was issued with a face mask in accordance with recent measures T&L had put in place to protect its staff from coronavirus. The Claimant was continually refusing to wear a face mask. T&L complained to the Respondent and banned the Claimant from entering its site. 90% of the Claimant's work was to drive to T&L's refinery site.
The Claimant's reasons for not wearing the mask were that he was inside the cab of his lorry and that there was no legal requirement for him to wear it. However, the refusal to wear a face mask at work was not accepted by the claimant's workplace.
Following an investigation, the Respondent dismissed the Claimant for gross misconduct, for reasons including that he failed to follow health and safety procedures. The Tribunal agreed that the dismissal was fair.
The advice to employees is clear: if you are told by your employer that you must wear a mask you must do so unless there is a medical exemption, otherwise the consequences could be severe.
You can read the full judgment here.
This blog was written by Joanne Sinclair, Trainee, didlaw.