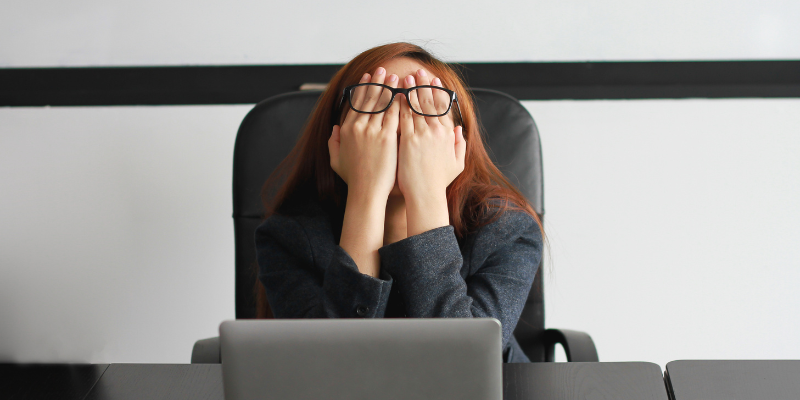 How do I know if I have a stress at work claim?
How do I know if I have a stress at work claim?
Most people experience some level of stress at work. Whether you are working as a waiter and have a particularly needy table or you are a solicitor with pending court deadlines, there is an inevitably close-knit relationship between stress and work. 
Indeed, it's hard to think of a job that doesn't involve some level of stress. Low level or manageable stress does not give rise to any legal claims against your employer. However, what if the stress you are put under at work is severe and sustained? In this case, depending on the specifics of your situation, there could be several legal avenues open to you. This blog looks at some of them.
Stress Personal Injury Claims
Employers are under a duty to take reasonable care for the health and safety of employees. An employee who wants to bring a personal injury claim as the result of work-related stress will need to identify the following:
the breach of the duty of care they say their employer has committed that has caused the injury they have suffered (for example, an excessive workload).
that the injury suffered is an actionable physical or psychiatric injury (common psychiatric illnesses suffered in work-related stress cases are depression and anxiety).
that it was reasonably foreseeable that the employer's breach of duty would result in the injury suffered (for example, where the employer was put on notice that the employee was struggling with stress).
that the breach of duty caused the injury complained of.
A personal injury claim would be brought through the civil courts although in some cases can be brought in the Employment Tribunal alongside other actionable employment claims.
Discrimination Claims
If your workplace stress results in a psychiatric condition such as anxiety and/or depression, you may be disabled for the purpose of the Equality Act 2010 (EA 2010) if it is long-term and has a substantial adverse impact on your normal day to day activities.
Disability is one of the protected characteristics in the Equality Act to which special protections are afforded which means that if your employer treats you badly because of your disability it could amount to unlawful discrimination.
A discrimination claim would ordinarily be brought in the Employment Tribunal but can also be pursued in the County/Civil Courts in some circumstances.
Unfair Dismissal Claims
If you have worked for your employer for at least 2 years and you are dismissed, you might be able to claim unfair dismissal in relation to your stress at work. Equally if you have 2 years' service and life at work becomes unsustainable and impossible you might choose to self-dismiss (resign) and treat yourself as constructively unfairly dismissed. We do not recommend that you embark on this course of action without taking legal advice.
For a dismissal to be fair, an employer must show that there are one or more fair reasons for dismissal. These are defined in the Employment Rights Act 1996. The main ones are capability, incapacity (ill health), redundancy, conduct or some other substantial reason (SOSR). One of these fair reasons is capability which can include persistent ill health. When an employee goes on sick leave for work-related stress, their employer will need to manage that employee's sickness absence with a view to the employee successfully returning to work. Only when a return to work has been explored unsuccessfully should the employer begin to think about terminating a contract of employment by invoking a capability process.
Unfair dismissal claims are brought in the Employment Tribunals.
At didlaw, we specialise in ill health, disability discrimination and work-related stress claims, so get in touch if you are experiencing excessive stress in the workplace. We can support you and explore your options. This blog was written by Jack Dooley, trainee solicitor for didlaw.