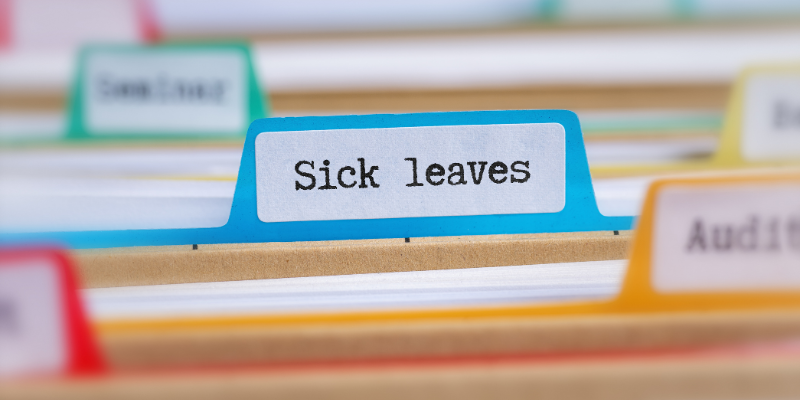 Surge in Sick Notes For Mental Health
Surge in Sick Notes For Mental Health
Gogodoc, an on demand GP service, has recently revealed that there was a 78% increase in requests of sick notes for mental health issues in May. Whilst sick notes are technically called fit notes almost everyone uses the term 'sick note' so I will do the same here.
Throughout the pandemic experts have warned to expect a mental health crisis and the ratios of the sick note requests make for alarming reading with mental health exceeding physical health as the reason for absence. 52% of the sick notes were for mental health reasons and 48% for physical conditions or injuries.
Of those 52% mental health reasons:
22% were for stress
18% for anxiety
12% for depression.
Dr Ashish Srivastava, medical director at Gogodoc, is quoted as saying: "While lockdown restrictions are being lifted throughout the country, our stats show that people are still really suffering from ill health – which is a result of such a challenging period of lockdowns which is continuing to affect the nation both physically and mentally."
Regrettably as an employment lawyer in my experience many employers respond more negatively to mental health absence compared to absence for physical health reasons. So employers need to be more considerate when employees have sick notes for mental health reasons. Whilst many employers are taking positive steps to better understand the impact of mental health and provide appropriate support there is still all too frequently inherent prejudice to mental health in the workplace.
If you believe you are experiencing such prejudice the best advice is to take early advice. Our employment experts are always happy to have a no obligation chat.
This blog was brought to you by Tess Barrett, Solicitor at didlaw