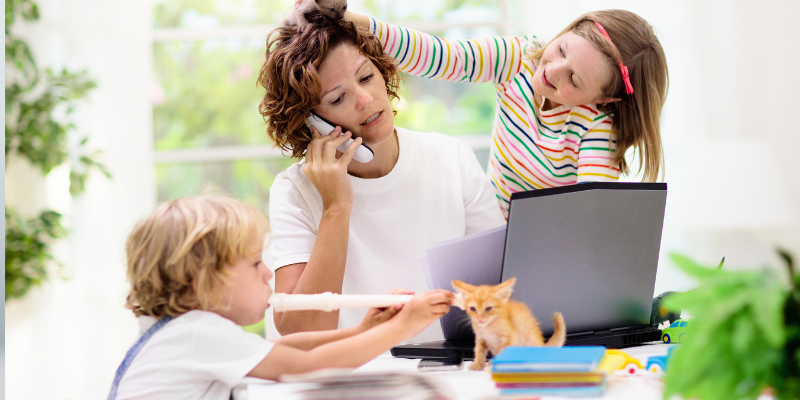 A 'foggy' forecast for working mothers and carers
A 'foggy' forecast for working mothers and carers
It's been four years since the Executive Coaching Consultancy [ECC] launched the aptly named, 'Parental Fog Index', aimed at making employers aware of the need to openly support working parents and actively market that support as part of their talent management and gender balance strategies.
The index ranks the websites of The Times top 100 Graduate employers by how transparently they support working parents through their websites and is a useful tool for employers to benchmark how well their organisation actively markets support for working parents.
All helpful stuff. However, the findings from the fourth, most recent index provides less room for optimism.
It found that the majority of companies are failing in a basic measure of inclusion by not being clear about their family-friendly policies. Two-thirds of employers didn't even publish basic details of parental pay and leave. Not to mention, the number of employers promoting support for working parents dropped this year by 19%. The trend is particularly damaging for women. According to research undertaken by The Times, the pool of talented women in middle management positions shrunk during the pandemic, with it being estimated that 13% of women in the 25–35 age bracket left their employment to home school and care for children. A further report by Deloitte suggests that women's departure from the workplace in the next year is set to continue.
The cost-of-living crisis has also damaged inclusion because of the lack of affordable childcare and has led many women to conclude they are better off not working.
So what to do? Organisations trying to improve gender inclusion need to review their working arrangements through the eyes of working women and avoid the assumption, made by many, that hybrid and flexible working practices implemented by many organisations over the pandemic remove penalties for working mothers and careers. Only then will brighter skies for working mothers and carers lie ahead. And for the employers who are at the moment losing talented employees who they have invested time in training and experience.
This blog is written by Kate Lea, Senior Solicitor for didlaw.