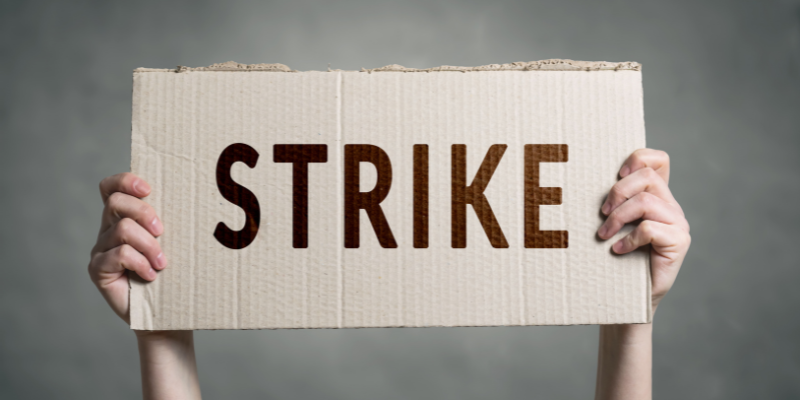 Striking workers
Unions bring judicial review of agency worker strike regulations.
Since July, changes to the Conduct of Employment Agencies and Employment Business Regulations 2003 have permitted employers to hire agency workers to replace striking workers / employees, seriously curtailing strikers bargaining power. The move was always extremely controversial; speaking at the time the change was passed, Labour MP Angela Rayner argued the new regulations would "risk public safety, rip up workers' rights, and encourage the very worst practices." Another Labour MP, Ian Byrne, called it a "scab charter". If striking workers can be replaced by agency workers, then it is difficult to see what effect going on strike would have to begin with.
P&O's sacking of 800 seafarers in March, replacing them with agency workers to save money, provides an example of why agency workers cannot adequately replace a fully trained workforce. An inspection shortly following the staffing change found numerous deficiencies in maintenance and working conditions, seriously calling into question the safety of the passengers and crew.
Predictably, the change was quickly met with outrage from unions, which reported the government to the International Labour Organisation for making it difficult for workers to take effective industrial action.
Now, eleven trade unions and the TUC have brought judicial review proceedings against the government. They claim the regulations are unlawful because (i) the government failed to consult unions as required under the Employment Agencies Act 1973 and (ii) the new regulations violate trade union rights protected by the European Convention on Human Rights, by violating the right to strike. TUC general secretary Frances O'Grady said: "The right to strike is a fundamental British liberty. But the government is attacking it in broad daylight."
Anyone travelling on trains this summer will have likely felt the impact of striking workers in their daily lives. Discontented workers caught between stagnating wages and skyrocketing inflation have brought various parts of the economy to a halt multiple times in the last few months. I do have some sympathy for employers scrambling to keep their businesses operating amid the chaos – especially when it comes to vital public services.
But on the other hand, the government's continued efforts to gradually strip workers of their rights are deeply concerning. Employee rights are clearly in the new government's crosshairs: before taking office, Prime Minister Liz Truss vowed to take "tough and decisive action to limit trade unions' ability to paralyse our economy" within her first 30 days in office. Rather than addressing the fundamental issues at the core of workers' grievances, the approach seems to be to scare workers out of airing them by making their jobs more tenuous.
Judicial review proceedings were issued in the High Court on 13 September and Business Secretary Jacob Rees-Mogg will have 21 days to respond. The case is likely to trundle through the courts for some time yet – we'll keep you updated as it progresses. Watch this space.
This blog was written by Kendal Youngblood, Solicitor at didlaw.