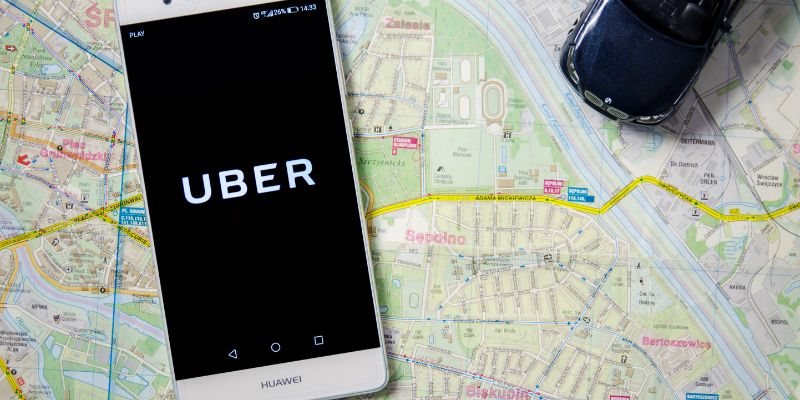 CASE SUMMARY: Ride-Hailing App Uber v United Trade Action Group Ltd [2021] EWHC 3290 (Admin)
CASE SUMMARY: Ride-Hailing App Uber v United Trade Action Group Ltd [2021] EWHC 3290 (Admin)
Uber have once again found themselves on the wrong side of the law, and the High Court's latest decision represents an existential threat to the London gig economy as it has come to be recognised.
The crux of the decision centred around the legality of the controversial business model adopted by Uber and other "ride-hailing" apps. Many private hire vehicle (PHV) operators in London, including Uber, currently operate on the basis that the company simply acts as an "agent" between driver and passenger: meaning that the company avoids directly entering into any contract with passengers using their services. Instead, Uber drivers contract directly with passengers, with the effect that the individual driver (as opposed to Uber) is liable for anything that goes wrong on that journey.
However, the High Court has now ruled that such a business model is illegal. It will now no longer be permissible for PHV operators to state that they are merely booking agents facilitating the relationship between driver and service user: they will need to enter into contracts directly with passengers and consequently be held liable for journeys taken whilst using their ride-hailing services.
The current proceedings were in fact initiated by Uber. In February 2021, the Supreme Court case of Uber BV v Aslam concluded that Uber drivers were in fact workers as opposed to independent contractors. As such, Uber had been in breach of employment law in their wrongful classification of their drivers as the latter. Furthermore, Lord Justice Leggatt had suggested that not only were Uber in breach of employment law, but by virtue of their "agent" arrangement were also operating in breach of the Private Hire Vehicles (London) Act 1998 ("the 1998 Act"), as administered by Transport for London (TFL). It was on this point that Uber sought clarity from the High Court.
The joint decision of Lord Justice Males and Mr Justice Fraser came to the conclusion that, to operate within the lawful bounds of the 1998 Act, "an operator must undertake a contractual obligation to passengers". Therefore, Uber (and all companies of a similar ride-hailing app business model operating within London) would have to amend the basis on which they offer their services.
The decision presents several significant run-on effects: with the "agent" façade eroded, the relationship between ride-hailing companies and their drivers corresponds much more closely to that of a traditional employment relationship. Couple this with the earlier decision of Uber BV v Aslam, and the ability of ride-hailing apps and companies in London to misclassify their workers as independent contractors is severely limited. Proponents of safety will also welcome the contractual liability that will now concretely exist between Uber and its passengers. A hefty bill for unpaid VAT is also very likely on the horizon for such companies.
This decision is also somewhat of an embarrassment for TFL, as they are the body in charge of ensuring compliance with the regulations set out in the 1998 Act. As per the Financial Times, there are around 1,832 TFL licensed operators who have used the existing model of operation since the beginning of regulatory supervision in 2002. All companies using the agency model will now have to alter their practices, and TFL has already sent notices to some of the big hitters of the industry such as Addison Lee and Bolt.
Blog by Michael Green, Paralegal at didlaw