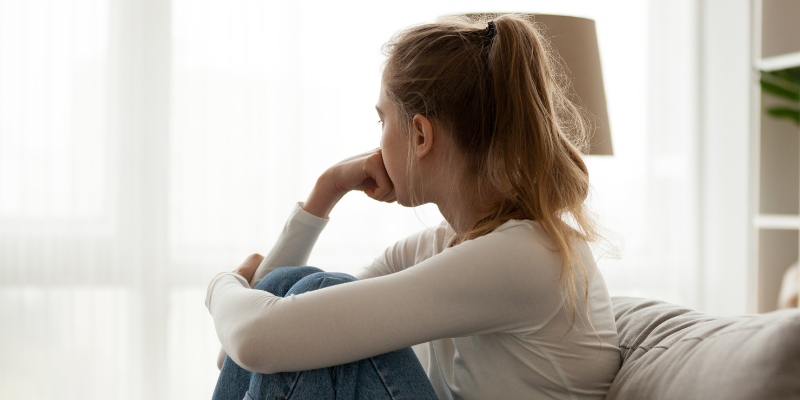 Mental Health Disability: Paranoid delusions do not establish disability
Mental Health Disability: Paranoid delusions do not establish disability
The Court of Appeal recently upheld a tribunal decision that paranoid delusions because of their episodic nature did not establish disability in Sullivan v Bury Street Capital Limited [2021] EWCA Civ 1694 (16 November 2021) (bailii.org).
To qualify as being disabled under s.6 of the Equality Act 2010, a worker must have either a physical or mental impairment that has a substantial and long-term adverse effect on their ability to do normal day-to-day activities. To be long term, the disability must last for at least 12 months or is likely to last for at least 12 months. However, if an impairment stops having the relevant substantial adverse effect, it can still qualify as a disability if a continuing substantial adverse effect is likely to recur. If you satisfy these criteria, then you have the right not to be discriminated against or harassed because of your mental health disability, and employers have a duty to make reasonable adjustments to accommodate your disability.
In this case, Mr Sullivan was employed by Bury Street Capital Limited (BSC) as a Senior Sales Executive. BSC is a small niche capital-raising and financial services advisory firm which had around six employees at the time. From the outset there was a fair amount of tension between Mr Sullivan and the CEO due to Mr Sullivan's relaxed attitude to timekeeping, attendance and generally recording his activities. Following a short relationship with a Ukrainian woman, Mr Sullivan became convinced that he was under surveillance by a gang of Russians who knew this woman. The CEO became aware of Mr Sullivan's belief around July 2013 and noted that he was "in a bad place psychologically and physically", that he was often shaking and swearing and was extremely paranoid. Mr Sullivan was also suffering from insomnia and as a result this had a knock-on effect not only on his attendance and timekeeping, but his behaviour became increasingly erratic.
However, the CEO asked Mr Sullivan to accompany him on a trip to New York, during which Mr Sullivan appeared normal – he performed well, and the CEO was pleased to hear from Mr Sullivan that his condition was improving. From 2014, Mr Sullivan saw both a psychiatrist and psychologist, both of whom recorded that he was improving in terms of his working relationships. However, Mr Sullivan still believed that he was being followed by a Russian gang.
Mr Sullivan's problems with proper timekeeping and his general attitude at work persisted for the next three years. A new employee joined in September 2014 and sat near Mr Sullivan but did not know of Mr Sullivan's psychological issues. The CEO thought that the paranoid delusions had dissipated because he did not mention the Russian gang again. However, fed up with the constant flouting of their procedures, Mr Sullivan was fired for both his behaviour, poor timekeeping and communication and lack of record-keeping.
Mr Sullivan brought claims of mental health disability discrimination as well as for unfair dismissal. But the Tribunal found that he did not have a disability that qualified for protection under the Equality Act. Essentially it concluded that the paranoid delusions started in May 2013 but did not last beyond September 2013. Further it did not affect his normal day to day activities, as evidenced by the Respondent's observations of Mr Sullivan at work, as made by the CEO and the new employee who sat next to him. The paranoid delusions only restarted in April 2017, but until there it was not likely that this condition would recur. The tribunal found that there were other factors that contributed to his stress, in particular he had been having discussions about his pay which he believed would have alleviated that stress once they had been agreed.
The Court of Appeal dismissed Mr Sullivan's appeal on the basis that the Tribunal had been entitled to reach its findings of fact based on the evidence it had heard. The Tribunal decision was not flawed simply because the Employment Judge had not set out an explicit analysis of the four necessary components to determine if a worker is disabled nor had the tribunal erred by ignoring the guidance on the Equality Act, although the guidance does refer to delusions. Mr Sullivan's counsel had not relied on the guidance and thus it was not an error of law if the Tribunal did not expressly refer to the guidance especially when their attention was not drawn to it. On the basis that the Tribunal had determined that the delusions in 2013 were unlikely to recur and that the current stress was caused by talks about his salary, these were reasonable conclusions it was entitled to come to, and which were upheld by the Court of Appeal.
There are numerous types of mental disabilities so if you believe you suffer from a mental health condition and want to know if it may qualify as a disability, we at didlaw specialise in providing this advice and can advise you on what consequential rights you may have for equal treatment.
This blog is written by Anita Vadgama, Legal Director for didlaw