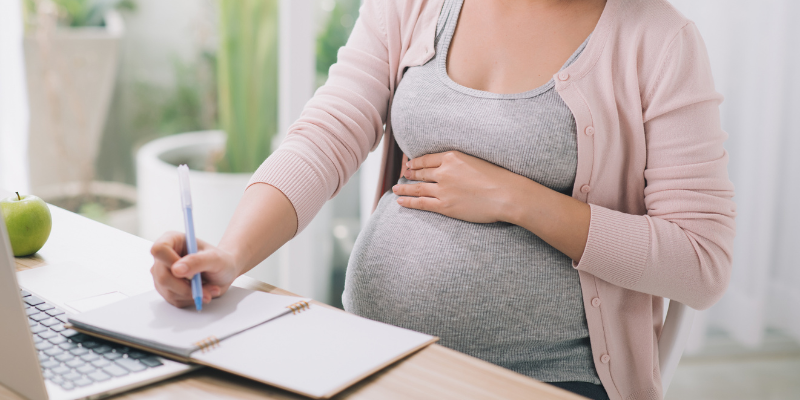 Court of Appeal: SEISS indirectly discriminated against women taking maternity leave
Court of Appeal: SEISS indirectly discriminated against women taking maternity leave
The Court of Appeal has today handed down its decision in Pregnant then Screwed's judicial review application regarding the Treasury's Self-employed Income Support Scheme (SEISS).
SEISS was introduced in Spring 2020 to support self-employed workers impacted by the COVID-19 pandemic. Under the scheme, the Treasury made payments to the self-employed based on their average profits between 2016 and 2019. No allowance was made for women who took maternity leave during that period, and an estimated 75,000 women faced significantly smaller payments as a result.
Soon after the scheme was implemented, Pregnant then Screwed wrote to the Chancellor asking why he had not exempted periods of maternity leave from the self-employed grant calculations. His response was to suggest there were a multitude of reasons people may have ups and downs in their earnings, and effectively compared maternity leave to taking a sabbatical.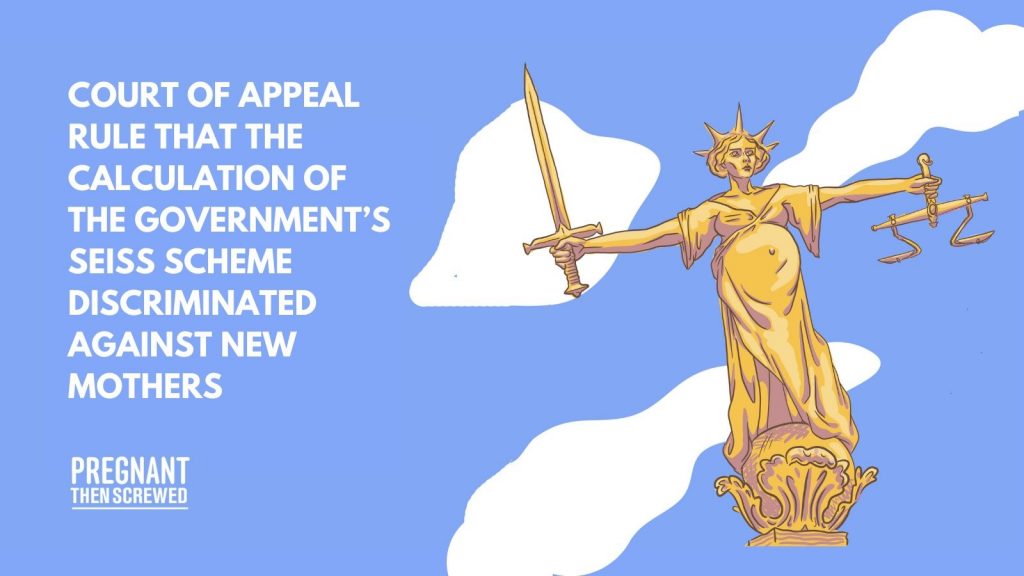 Taking the case to court, Pregnant then Screwed argued that women who had taken maternity leave should be treated as a special category, as equality law requires them to be treated differently to avoid maternity discrimination. They argued that the Treasury's application of SEISS was unlawful because it disproportionately affected women who had not worked due to pregnancy and childbirth.
The claim was dismissed in the High Court, where the judge suggested that the Treasury had "good reason for adopting an approach that was simple and which used one rule, one approach, applicable to all". Moving away from a calculation based on profits would have involved undue expense and delay. Moreover, the judge found the Treasury had considered women who had recently been on maternity leave when implementing the scheme, and the group had not been subjected to indirect discrimination.
The Court of Appeal's judgment overturned the High Court decision in part. They found the scheme was indirectly discriminatory, but this maternity discrimination was justified by the speed with which the scheme had needed to be implemented.
This means that women impacted by the scheme will not automatically receive an award, or a recalculated payment. However, Pregnant then Screwed have called on the Chancellor to acknowledge the maternity leave discrimination and take action to rectify it of his own accord.
Arguably and more importantly for the bigger picture, the judgment will have future consequences. It will put pressure on the government to consider pregnancy and maternity, and go through thorough specific equality impact assessments, when introducing new schemes. And the implications extend past government bodies – financial institutions may need to discount maternity leave when calculating a woman's earnings for mortgage applications, for example.
Speaking on the Radio 4 Women's Hour programme this morning, Pregnant then Screwed founder Joeli Brearly called the judgment a 'significant moment for maternity discrimination' and 'a game changer'.
The judgment should be considered a victory not only for anyone who has given or will give birth – but also for anyone that has ever been born (i.e. everyone). Pregnancy and maternity are fundamental aspects of human life; they are simply not comparable to taking a sabbatical or sick leave. It is unfortunate that in this day and age, something this obvious continues to be ignored. But the Court of Appeal has taken a step in the right direction, towards recognising the importance of maternity and minimising the financial penalties of motherhood.
This blog was written by Kendal Youngblood, Solicitor at didlaw.