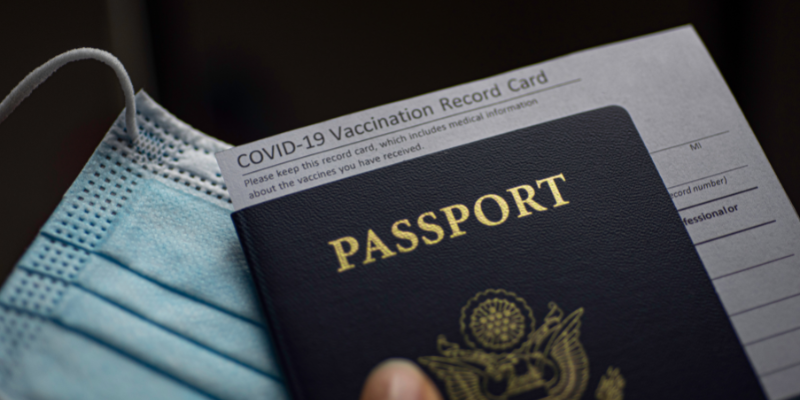 Covid vaccine passports could create a "two-tier society"
Covid vaccine passports could create a "two-tier society"
A hot topic amongst employers is whether employees should be vaccinated before returning to work in the office. This has led to a large debate over the impact covid vaccine passports would have on society. A few of my colleagues have written really great blogs on this subject which you should read if you have 5 minutes!
As reported in a recent BBC article, the Equality and Human Rights Commission (EHRC) has raised concern that covid vaccine passports could create a "two-tier society" in which people in marginalised groups, where take-up is lower, and people unable to get the vaccine (due to medical reasons including pregnant women or younger people who have not been offered the vaccine yet) may be excluded from accessing essential services and prevented from entering workplaces.
The EHRC notes that the introduction of COVID-19 status certificates, otherwise known as COVID-19 vaccine passports, could help with the easing of restrictions (and right now many of us cannot wait to return to some sort of normality) but that the passports may be discriminatory and blanket mandatory vaccines may be unlawful.
The EHRC, said that if covid vaccine passports are introduced, they must be "time-limited" and "regularly reviewed by Parliament" and those who cannot take the vaccine must have easy access to exemption documentation.
In its view the EHRC has said that "mandatory vaccination is a significant departure from current public health policy" and this might lead to employers placing further contractual requirements on staff to have other vaccinations, such as the flu jab.
It is definitely an evolving landscape which we will need to navigate our way through very carefully. A flexible approach might be the best way forward.
This blog was written by Joanne Sinclair, Trainee, didlaw.