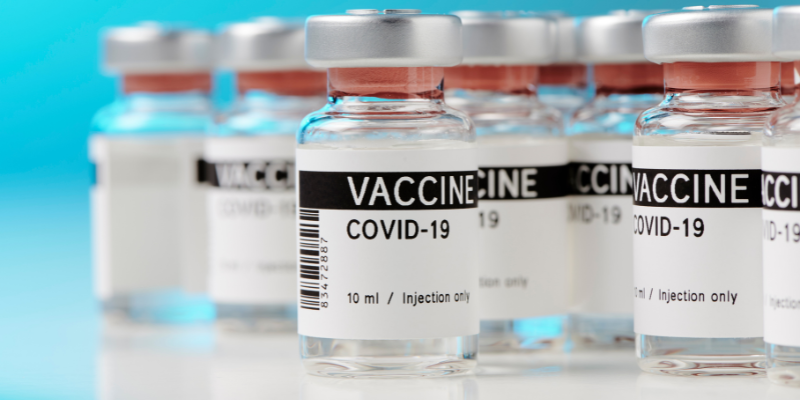 will vaccines be mandatory for care home staff?
will vaccines be mandatory for care home staff?
Last week the government launched a 5-week consultation regarding plans to mandate all elderly care home staff in England to receive the COVID-19 vaccine. This could see the jab requirement for these workers introduced as early as this summer.
SAGE has advised that 80% of staff and 90% of residents should be vaccinated to provide a minimum level of protection against coronavirus outbreaks in care homes. Only 53% of care homes in England are currently meeting this threshold which indicates that nearly half are not. This has prompted the Department of Health and Social Care to initiate this consultation as England's 150,000 care home residents are among some of the most vulnerable in society.
The government consultation is inviting views from staff, providers, residents and their families on the proposal, its scope, the logistics of implementation and the potential impact it could have on staffing and safety. Under current proposals, those unable to take the vaccine on medical grounds would not be forced to, but the consultation will also review eligibility for exemption.
The Health Secretary, Matt Hancock, has stated that many care homes are calling for this to ensure the safety of their residents as well as staff. "Making vaccines a condition of deployment is something many care homes have called for, to help them provide greater protection for staff and residents in older people's care homes and so save lives", he said.
Barchester Healthcare has already introduced the obligation. Its chief executive, Dr Pete Calveley, stated "we have not lightly introduced our vaccine policy, but we take the view that providing safe care for those we care for is our paramount obligation." He further commented that "it is a professional duty for care home staff to accept the vaccine unless there is as medical reason they should not".
This will be controversial. The TUC General Secretary, Frances O'Grady, said "We all want to get as many care workers vaccinated as possible. But forcing workers to get the jab will harm trust and employee relations. And it may be discriminatory, leaving employers open to legal challenge."
One of the issues in care homes is that a large proportion of workers are in younger age groups and many are predicting that the take up of the vaccine for these groups may be lower. This may relate to the lower coronavirus risk for those under 50 or concerns among women regarding the vaccination impact on pregnancy.
This issue isn't confined to care home or other healthcare workers. It will be a tightrope for all employers to walk in the months ahead. On the one hand employers have a legal duty to ensure the health and safety of their patients, residents or customers as well as their staff. On the other hand, employment rights of workers are a primary consideration.
Human Rights Act considerations may also come into play and this has yet to be tested. The European Court of Human Rights recently heard a case relating to a statutory vaccination programme for children in the Czech Republic. Whilst the court found that the compulsory vaccination policy interfered with human rights under Article 8, this interference was proportionate and justified as the policy had the legitimate aim of protecting against serious disease – not just for those vaccinated but for those who cannot be vaccinated for health reasons and who are reliant on herd immunity.
Employment law practitioners think it may be easier for employers to impose the vaccine as a condition of employment at the recruitment stage. It will be far more risky to change the terms and conditions of employment for current employees and workers. This is likely to lead to litigation with claims for unfair dismissal as well as giving rise to discrimination issues if age, disability, pregnancy, gender or religious belief are factors in refusing the jab.
A further concern about mandatory vaccinations for reluctant care workers is that it could see many leaving the profession when staffing levels are already an issue. For those staff unable or unwilling to have the vaccine, this could be a major blow if they are forced to leave the profession which is already regarded as one which is underpaid and undervalued.
This is the latest in a series of didlaw blogs on the topic. Just yesterday Jo Sinclair discussed the covid vaccine passport debate which can be viewed here and you may recall my previous piece on the 'no jab, no job' topic more generally which can be found here. My colleague Mark Alaszewski has blogged on covid testing and vaccinations which can be accessed here and Anita Vadgama shared insights on the related issue faced by pregnant women or those wishing to start a family which can be viewed here. Somehow we doubt that this will be the last in the series so watch this space……
This blog is by Caroline Oliver, Senior Solicitor at Didlaw