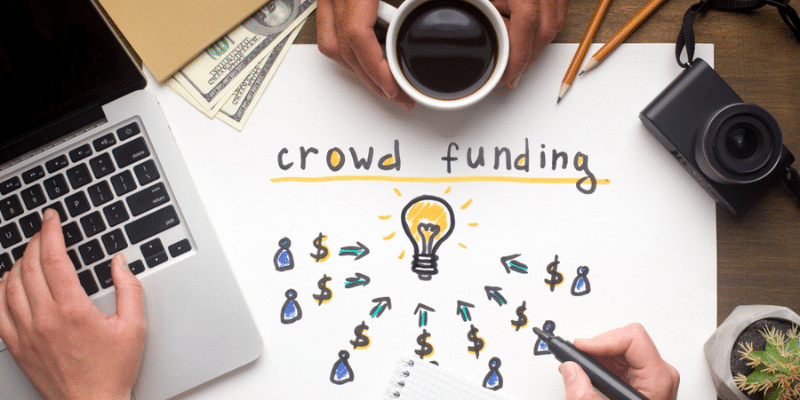 Crowdjustice Funding
We have a number of cases that are currently funded via CrowdJustice as this is the only way some claimants can pursue their cases. Save for receiving raised funds on a weekly basis we lawyers derive no additional benefit or perks from cases funded in this way. I have seen some comments on social media recently which infer that law firms are 'getting fat' on the back of crowdfunding which could not be further from the truth.  
We are dependent on enough funds coming through to fund each stage of the case. We are often operating on a shoe-string budget hoping that sufficient funds will be raised on a week by week basis so we can continue to support our clients.
Some cases unfortunately do not raise enough funds and we have to cease acting. It is the same as if a client is privately paying and runs out of money. Just to also be clear, if a case concludes and monies are left on account we the lawyers not retain them. They are automatically returned to CrowdJustice, not the individual. These funds can then be used for CrowdJustice's Access to Justice fund or can be allocated to a specific fund if there is another case that is of importance, interest or connected to the client's case.
We take steps to promote our clients that are funded by CrowdJustice to support their cases and try to increase funding purely on the basis that we want their cases to be heard. Of course this means we get paid, but that is the nature of the business. We are a commercial entity but with a social justice conscience. We will do everything we can to support our clients but of course we also need to get paid.
Here is an overview of the cases we are currently working on which are funded through CrowdJustice:
Dr Shahrar Ali is pursuing harassment and victimisation claims against The Green Party on the grounds of his philosophical beliefs, defined as gender critical and following the case of Forstater and CGD Worthy of Respect in A Political Party (crowdjustice.com). His case goes to trial on 22 August 2023 for 5 days in Central London County Court and we are in the last stages of trial preparation.
Kenny McBride has claims against the Scottish Government and recruitment agency Pertemps, again claims of harassment and victimisation on the grounds of his philosophical beliefs (as above). Kenny worked as an Agency worker for Transport Scotland and had his employment terminated after he raised grievances about being harassed. He had asked about a gender critical network being available in Scotland (akin to SEEN) and was subjected to a barrage of abuse after that. He had also questioned the appropriateness of trans awareness training and had attempted respectful dialogue with his colleagues. He alleges that his grievances were not effectively investigated, were not upheld and, as stated above, his employment was terminated. Kenn's case has been listed for a final hearing in Glasgow ET in February 2024 Help me fight back against gender ideology in the Scottish Government. (crowdjustice.com)
Sarah Surviving is a landmark case. We are supporting the claimant in relation to her discrimination claims against Survivors Network, a charity supporting survivors of sexual violence and abuse in Sussex. Sarah's case centres around refusal to provide a women-only peer support group. As a survivor of sexual abuse, this safe space was essential for Sarah to get the support she needed. Without this women-only support group there is no other service available to Sarah and she is left with the only option of paying for one on one counselling herself, which she can barely afford Help Sarah's Legal Challenge to Secure Female Only Rape Crisis Therapy (crowdjustice.com)
And last but not least we are supporting Cathy Boardman in her discrimination claims against BIMM Ltd, a private university on the basis that she has been harassed, victimised and treated less favourably on the grounds of being a woman and for holding her protected philosophical beliefs. Cathy saw her employment terminated in May 2022 for alleged poor performance but she considers, for reasons articulated in her case, that the premise was actually because she had articulated her gender critical beliefs in the workplace. More details of her case can be found here Support Lecturers and Respect Students (crowdjustice.com)
didlaw is proud to support these cases and the funding mechanism makes no difference to how we act for our clients. Each and every case we take on receives the same personalised and committed service that all of our clients can expect. We pride ourselves on being different and we pride ourselves as being discrimination experts.
This blog was written by Elizabeth McGlone, Partner at didlaw.