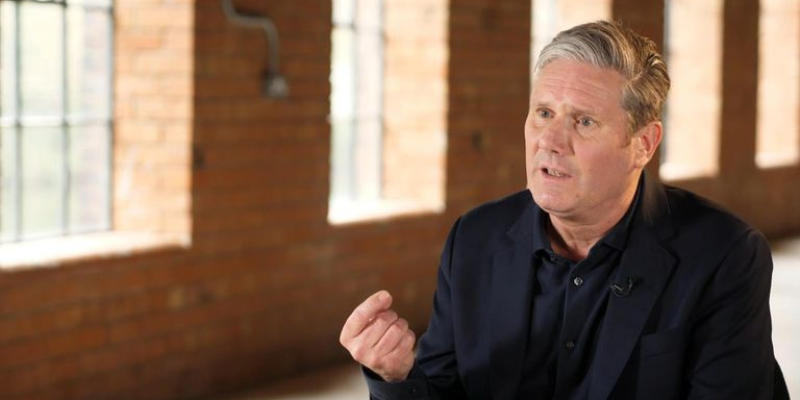 Deal or No Deal? – Sir Kier Starmer promises a new employment law reforms for UK workers
Deal or No Deal? – Sir Kier Starmer promises a new employment law reforms for UK workers
The big structural change in UK politics over the last decade has been the collapse of the so-called 'red wall' as blue-collar support has drifted away from the Labour Party and into the bosom of right-wing populists such as Nigel Farage and Boris Johnson. As Labour leader, Sir Kier Starmer has been criticised for his lack of policy initiatives to address this issue and for his ham-fisted and superficial attempts to appeal to baser working-class sentiments by draping himself in the union jack.
The beginnings of something more substantial may have arrived at the TUC conference on 14 September as Sir Keir announced a 'new deal for workers' with employment law reforms. This is essentially a package of employment law reforms intended to improve the pay, terms and job security of workers in low-paid and insecure employment. Although Sir Kier's proposals were made in extremely broad terms, the main highlights of his new deal of labour law changes are as follows:
An increase in the National Minimum Wage to at least £10 per hour. This would be an additional £1.28 on the current NMW of £8.72 which is not scheduled to reach £10 per hour until at least 2024. This translates into a pay rise of up to £2,500 per annum for the country's lowest paid workers.
A greater role for trade unions with more workers covered by collectively agreed deals. It is not clear what this would mean in practice or whether it would necessitate a change in the law.
All workers to have basic rights from day 1 of employment including holiday pay, statutory sick pay and protection from unfair dismissal. The current 2-year qualifying period to obtain unfair dismissal rights would be completely abolished.
The right to parental leave and flexible working for all workers with these rights also available from day 1 of employment.
An increase in statutory sick pay. The amount of this increase is unspecified though Sir Kier notes that the UK's SSP rate is currently one of the lowest in Europe and that this is 'not good enough'.
The banning of zero hours contracts and their replacement with regular contracts which reflect the actual hours worked.
Is this employment law reforms package radical? In parts, yes. The abolition of any qualifying period to claim unfair dismissal is a bold step which would fundamentally rebalance the employment relationship. The measures would also entail the welcome abolition of the current divide between employees and the largely impoverished, second-class category of 'workers', often stuck in zero-hours employment, and with little legal protection.
Will it ever happen? One doesn't need to be Mystic Meg to say that the immediate prospects of a Labour government look slim. However concrete and tangible policy commitments such as these employment law reforms, which have the prospect of improving the lives of ordinary working people, will surely help to rebuild the party's core vote. The new deal could be a small but significant step on Labour's long road back to power.
This blog was written by Mark Alaszewski, employment solicitor at didlaw.