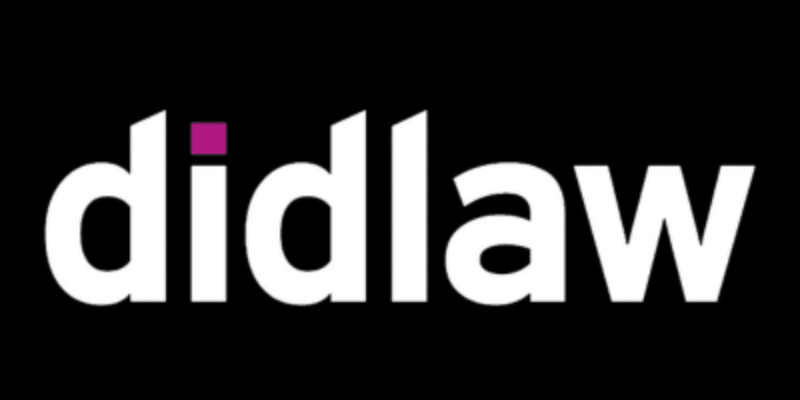 Didlaw is a Times Best Law Firm 2024
Didlaw is a Times Best Law Firm 2024
We are proud and delighted to have been chosen once again as a Times Best Law Firm. Didlaw has featured in this listing for a number of years now. It's nice to be recognised by our peers in the legal sector for the valuable work we do.
Every year The Times in association with Statista asks lawyers to choose the best 250 law firms in the UK by specialism. Statista asks solicitors and barristers in the UK to recommend the best law firms in any of 28 categories covering business, public and private client fields. Methodology was put in place to stop anyone voting more than once for the same firm and to prevent firms voting for themselves. Responses were received from some 4,300 practising lawyers and those votes were counted to pull out the top 250 firms across all practice areas.
That didlaw made the count is impressive in a number of ways. We are a small firm of only 3 partners and we practice only in one specialist area: employment. To see our company name up in lights with much bigger and longer established practices is a testament to the impact we make in the employment legal and discrimination sector. Didlaw was founded by MD Karen Jackson in 2008 following her successful heart transplantation at the Royal Papworth Hospital.
Didlaw's renown was built on our work around disability discrimination and mental health in the workplace. This is still the main focus of our work advising employees on difficulties at work due to health. We act for a wide range of people across all sectors: university lecturers, lawyers, accountants, advertising and marketing specialists, doctors and consultants in the NHS, bankers. We work in the Employment Tribunals and civil and county courts and have taken cases to the Employment Appeal Tribunal, the Court of Appeal and the Supreme Court.
Typical issues that we advise on include:
Failure to promote due to neurodiversity (ADHD, dyslexia, autistic spectrum disorders)
Disciplinary and performance allegations arising from disability or sickness absence
Dismissals due to conditions such as bipolar, depression, generalised anxiety disorder
Disciplinaries & dismissals around HIV, MS, cancer, Parkinson's and similar conditions
Work-related stress cases which have resulted in catastrophic outcomes including death
Protecting people who have had cardiac events on their return to work
Protecting employees from being unfairly selected for redundancy
Protecting employees from being pushed out due to bullying & harassment
Advising on Group Income Protection and PHI claims
We also have a strong track record in women's rights and most recently our work around this has focussed on:
Maternity and pregnancy discrimination
Advising on surrogacy rights
Advising on work issues arising from IVF
Sexual harassment
Sex discrimination
Protecting the rights of gender critical women in the workplace & in wider society
We offer a free initial consultation to anyone experiencing employment issues. Most of our work comes from word of mouth referrals. We give an honest assessment of cases and will not take on a case unless we can add value. The main thing that makes us stand out from other firms is the extent to which we provide moral and emotional support to our clients while they endure what can be a very difficult time in their lives. It is a job worth jumping out of bed for and work we are proud to do. Changing the world one client at a time.
You can read more of what our clients say on our website here.
Didlaw is also a Chambers & Partners and Legal 500 ranked leading firm with Karen Jackson listed as a leading individual.
You can click the link to the full Times update here: Times Best Law Firms 2024
This blog was written by Karen Jackson, MD/Founder of didlaw (2008).