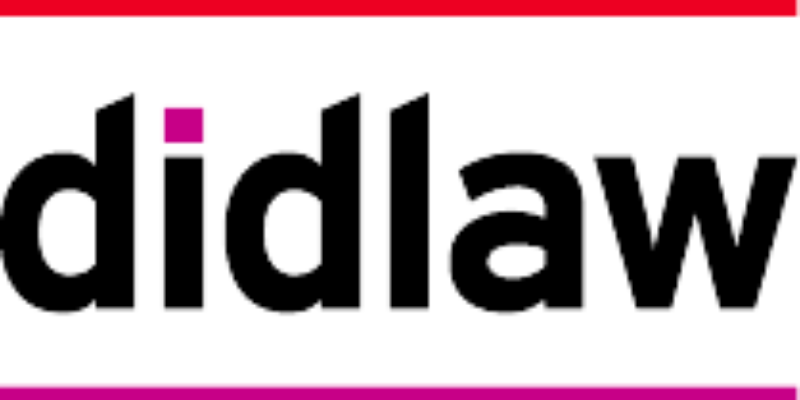 Didlaw secures £2.5 million Employment Tribunal award for disabled Claimant
Didlaw secures £2.5 million Employment Tribunal award for disabled Claimant
Today, I have a huge smile on my face. Yesterday afternoon, my client, David Barrow secured a huge and well-deserved victory against his former employer, KBR for their callous decision to unfairly dismiss him for discriminatory reasons. London South Employment Tribunal awarded Mr Barrow a total employment tribunal award of £2,567,831.96, which included a rare, aggravated damages award of £7,500.
I remember when I first met David, pre Covid of course. He was so incredibly upset at the way he had been dismissed by a company that he had worked nearly his entire career with some 36 years. He had other solicitors but was not happy with how they were dealing with the case but after talking to David for several hours, he decided to make the switch to didlaw, and I can honestly say that he has never looked back in terms of legal representation.
I can't be more delighted for him today, that justice has finally been done and he can finally start the road to recovery.
The facts
In 2017 Mr Barrow had begun to experience symptoms of cancer (undiagnosed at the time) and wrote some defensive emails to his manager, Andrew Barrie, while he was suffering from the side effects of oral steroid medication. He was clearly not his usual self. Oral steroids have a known impact on mood, especially in men.
No formal concerns were ever raised before, out of the blue on 6 December 2017, David was called into a meeting with KBR's HR Director, Tim Rosbrook, and told "These discussions are always difficult but I'm afraid KBR can no longer employ you. No reason was given, and Mr Rosbrook openly admitted "the Company has probably missed out several steps in its normal processes". He then told David he had 20 minutes to leave and escorted him with his personal belongings from the building. Immediately afterwards, Andrew Barrie, his line manager, sent out an email to the senior leadership team which read "I have this afternoon let David Barrow go".
To say that David was floored, is an underestimation. His whole world was turned upside down. He had been excluded from the workplace, but he was not entirely sure whether he had been terminated or suspended or if there was another reason. He had been blindsided by events. In January 2018 Mr Barrow's cancer was formally diagnosed, a rare cancer, and which he duly told his employer. However, just six weeks later and coinciding with starting chemotherapy, the company then attempted to instigate a post-dated dismissal process to show that they had followed a fair procedure. This was a sham as the Tribunal later found. David was formally dismissed in May 2018.
The ET, finding for Mr Barrow on several claims including discriminatory dismissal, section 15 discrimination and harassment, found that there had been no genuine attempt by the company to look at matters afresh and consider David's mitigating health circumstances in the subsequent months. The dismissal was outside the range of reasonable responses. The tribunal held: "No reasonable employer would have acted in the way the Respondent did in dismissing an employee who had spent 36 years working for the company".
The ET also concluded that Andrew Barrie, who had made both the initial and final decisions to dismiss, had tried to suggest that the dismissal was rooted in a breakdown of trust and confidence. His actions were held to be a ruse disguising the real reasons for his actions. The emails which Mr Barrow wrote were a material factor in the decision to dismiss. There was a connection between the emails and Mr Barrow's disability and therefore the claim of section 15 discrimination, discrimination arising in consequence of disability, was well founded.
The dismissal itself was an act of harassment. It was unwanted conduct related to disability.
For David, what was more debilitating was not his cancer, but the impact that his employer's actions had on his mental health, Expert psychiatric evidence determined that his severe depression and anxiety he suffered was caused by the treatment he was subjected to by his employer. It confirmed that David had not been able to work because of this or even in the foreseeable future some 3½ years on, if at all. He most certainly will never secure a commensurate role.
The liability judgement can be found here.
David's reaction
David told us: "When I joined the company in 1980 as a graduate trainee, I never imagined my career would end with a claim in the Employment Tribunal. It has been the most traumatic event in my life, even more than being diagnosed with cancer, and I have been deeply scarred by the way I was treated by the company in return for my loyal service and unblemished record. The Tribunal award finally acknowledges the wrong caused to me by KBR, even though they are yet to show any remorse. I am relieved that it is all finally over and I can start my recovery."
"Bringing a case to the Employment Tribunal is a daunting task and I could not have done it effectively without the dedication and competence of Anita Vadgama and her solicitors at didlaw together with Lucy Bone at Littleton Chambers. Working tirelessly to take the weight from my shoulders, they made a great team and were a genuine pleasure to work within such challenging circumstances."
This is a victory for every sick and disabled employee in the country. It's hard enough to have serious health issues without having to be embroiled in a long fight with your employer. This is what the Equality Act 2010 protections around disability are all about. There is a right and a wrong way to behave in such situations. In making an employment tribunal award of this magnitude the tribunal sent a clear signal of its contempt for the actions of this employer. To also get a rare, aggravated damages award is the cherry on the cake for the employment tribunal compensation. This case should stand as a cautionary tale for all employers.
I can't wait to clink glasses with my client, and with my wonderful trainee, Jo Sinclair for all her help and to our counsel, Lucy Bone from Littleton Chambers whose presentation of David's case was flawless. But also with Tess Barrett who covered the case when I was on annual leave at a crucial time of the case and Michele Crisp for helping David sort out the finances. It's always a team effort here at didlaw and I truly love what I do and who I work with. A proud day for us all and a very satisfying and well-deserved outcome for my client.
This blog is by Anita Vadgama, solicitor for David Barrow and Legal Director at didlaw.