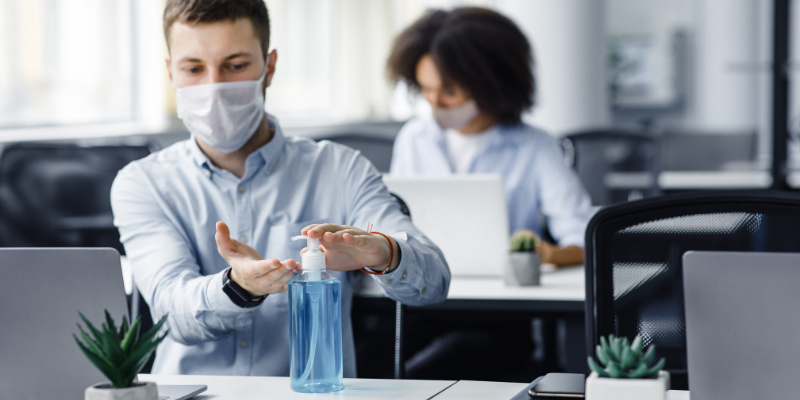 Employees pressured to return to work and breach Covid rules
Employees pressured to return to work and breach Covid rules
Some deeply concerning figures were reported over the weekend by the Observer where it appears that companies' disregard for their workers' safety during a pandemic is going unpunished by the Health and Safety Executive (HSE).
Between 6 and 14 January 2021, the Health and Safety Executive (HSE) received 2,945 complaints about safety issues yet not one single enforcement notice has been issued for Covid safety breaches since the start of this latest lockdown.
According to a recent study for the Royal Society for Arts, Manufactures and Commerce (RSA) 1 in 25 workers said they had been to work within 10 days of a positive Covid test.
These figures alarmingly become 1 in 10 when the type of work is what the Observer describes as "insecure work" (e.g. zero hours contracts and agency or gig economy jobs).
The study also suggests that 1 in 9 workers had been ordered back to their workplace when they could have worked from home.
Alan Lockey, head of RSA's future work programme is quoted as saying "Millions feel forced to put themselves and others at risk of the virus because of insecure work, pressure from bosses, and the failings of our deeply inadequate welfare state".
The figures reported demonstrate the fear that employees have in raising issues directly with their employer. Knowing your legal rights is imperative in these unprecedented times. If you are feeling pressured to return to work against the Covid rules or if you consider your work environment is unsafe you should take advice. At didlaw we understand the anxiety caused by employment issues and provide advice tailored to your needs and desired outcome.
If you need advice get in touch. We offer a free initial chat to anyone who is having issues.
This blog was written by Tess Barrett, Solicitor, didlaw