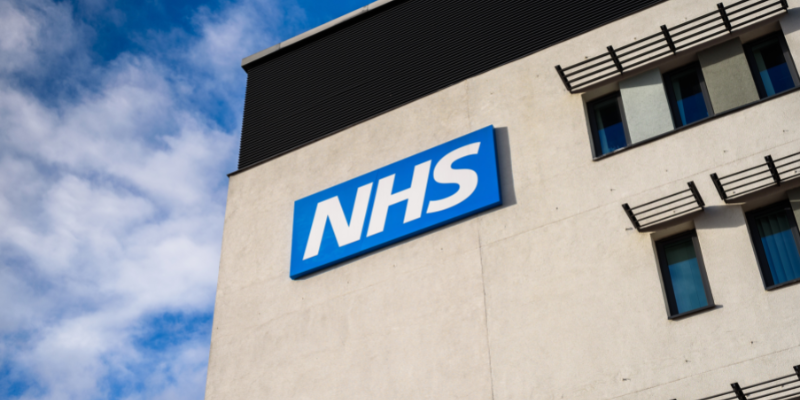 Working in the NHS with stress and mental health issues
Working in the NHS with stress and mental health issues
Evidence is emerging of considerable trauma in the NHS as a result of the pandemic. From the onset of the Coronavirus pandemic in March 2020 to the current acute winter crisis, NHS frontline workers have been working in the eye of the storm, with only minimal respite during a period of relative calm in the summer. They have endured relentless exposure to serious injury and death constantly battling harrowing tasks from caring for patients in their final hours to breaking the news of bereavement to their loved ones impersonally over zooms and by telephone. All of this is happening against a backdrop of insufficient resources – lack of beds, oxygen, appropriately trained staff. One NHS staff member recently described her workplace to me as being like a "war zone".
Increasing evidence is emerging of the toll all of this is taking on frontline workers' mental health. A recent survey of a sample of 709 intensive care staff found that after the first wave of the virus eased almost half of them were already experiencing symptoms of mental illness including severe anxiety, depression, post-traumatic stress disorder and problem drinking. A further one in seven reported thoughts of suicide and self-harm. This wave is worse, so it is only reasonable to assume that the toll will be even greater and for some will have dire consequences.
These findings are alarming on a human level. But there may also be legal consequences once the crisis has passed and NHS staff have a moment to reflect.
Yes, there are those that will argue that it is par for the course. Some employers will argue that those who work in intensive care settings choose to do so and are opting to work in an environment where experience of major trauma and ultimately death is an inherent part of their work. Interestingly there has been research in the past showing that A&E workers and paramedics who routinely deal with trauma are less likely to suffer psychiatric injury and stress than other types of NHS worker. But this time we are in a completely new realm of workplace stress. The daily death toll and the potential inability to give as good care as in 'normal' times must be horribly stressful. Intensive care workers generally have a strong sense of duty and commitment to the service they provide and by their nature are unlikely to complain. However, this should not disguise the fact that the NHS is an employer like any other and has a duty of care to ensure that it's staff are provided with a safe working environment and are not exposed to unnecessary risk and harm. For now, employers need to look at ways that they can ease the emotional strain on their staff – from providing helplines to proper counselling, and after the peak of Covid cases has passed, helping staff to recuperate, whether it means changing their working patterns or giving them paid time off, amongst other measures.
Ultimately the aftermath may involve numerous NHS frontline workers bringing claims for workplace stress/psychiatric injury. Employers are on notice and need to start thinking now how they might be able to minimize the damage to the mental health of their workers. For the workers themselves, for now they probably only have enough emotional bandwidth to firefight this desperate situation and keep on going. It goes without saying that we owe them an enormous debt of gratitude. We must all be eternally grateful to these angels.
If you consider that you have experienced psychiatric injury as a result of your workplace experiences during the pandemic, we recommend that you seek immediate legal advice. didlaw has a skilled team of lawyers who are experienced in representing employees in both Personal Injury and disability discrimination claims, especially for those suffering from mental health illnesses. Even if you are just seeking some reassurance initially, we can help. There is plenty of material online but there is no substitute to a human being and a good chat.
This blog was written by Mark Alaszewski, Solicitor, didlaw.