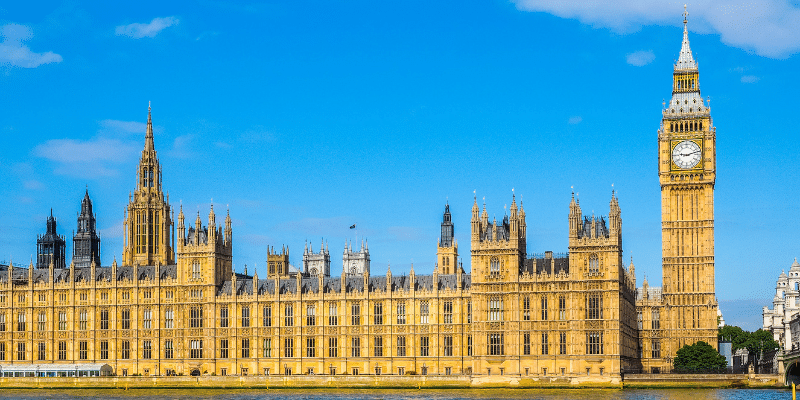 FDA v the Prime Minister: Union loses battle to hold Priti Patel to account for bullying in parliament
FDA v the Prime Minister: Union loses battle to hold Priti Patel to account for bullying in parliament
The FDA union, which represents senior civil servants, has lost a High Court challenge over Boris Johnson's decision to overrule the findings of his adviser on ministerial standards over Home Secretary Priti Patel's alleged bullying in Parliament.
Members of Parliament are not subject to normal employment laws, but they are held to the standards of the Ministerial Code (the Code). Paragraph 1.2 of the Code suggests that "Harassing, bullying or other inappropriate or discriminating behaviour wherever it takes place is not consistent with the Ministerial Code and will not be tolerated."
Allegations against Ms Patel came to light after the resignation of her most senior civil servant, Sir Philip Rutnam, in February 2020. Sir Philip revealed he had received allegations of Ms Patel shouting and swearing, belittling people and making unreasonable and repeated demands. He argued her behaviour had "created fear".
Other claims included that a senior Home Office official had collapsed after being confronted by Ms Patel, following an unsuccessful all-night effort to reverse a High Court ruling. Another official was reported to have received a £25,000 pay-out after making bullying in Parliament claims against Ms Patel during her time as employment minister.
At the time, independent investigator Sir Alex Allan found that Ms Patel's "approach on occasions has amounted to behaviour that can be described as bullying in terms of the impact felt by individuals" and that she was in breach of the Code.
Overturning Sir Alex's decision, Mr Johnson said that after "weighing up all the factors" he had concluded the Code had not been breached. His decision prompted Sir Alex to resign in protest.
The High Court ruling found Mr Johnson had not misdirected himself to proceed on the basis that Ms Patel's conduct would not fall foul of the Code if she was unaware of, or did not intend, the harm or offence caused.
This is interesting for two reasons. First, the decision comes on the heels of another scandal related to employment law (or the lack thereof) in Parliament. In November, Stella Creasy, a Labour MP, ignited a storm of controversy when she revealed she had been asked not to bring her 3-month-old baby into the chamber. Because Members of Parliament are not entitled to maternity leave, Ms Creasy had been routinely taking her infant with her to work. Both cases highlight the impact that a lack of clear rules governing employment relations in Parliament has on lawmakers.
Second, it highlights the lack of clarity around bullying – not just for Members of Parliament, but for everyone. Bullying is something we hear complained of quite often, but in reality, it is not possible to make a claim for "bullying" as a separate heading. The legal claim would normally be for harassment or victimisation, and both would need to be tied to a protected characteristic under the Equality Act (i.e. sex, race, disability, etc.). (This is obviously a big bugbear for me, because I have also whinged about it here.)
Parliament is undoubtedly an incredibly difficult place to work, particularly over the course of the pandemic. But it is disappointing how often stressful environments seem to excuse nasty behaviour towards our colleagues. Ultimately, the world would be a nicer place to live and work in if everyone was just a little decent to each other and we enforced a government anti-bullying policy.
This blog was written by Kendal Youngblood, Solicitor at didlaw.