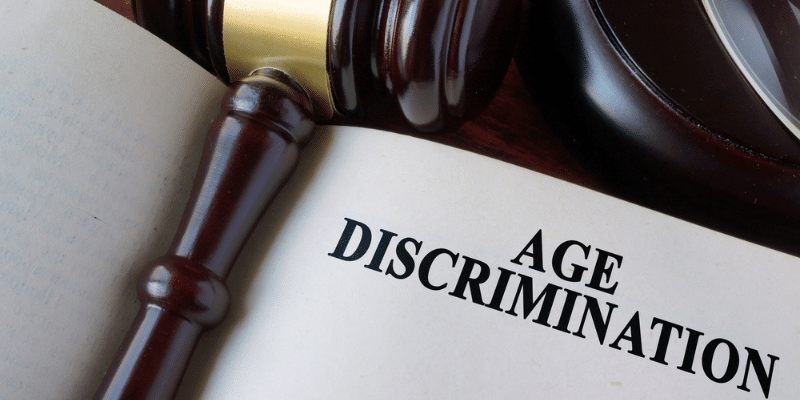 Fired because of age discrimination 
Fired because of age discrimination 
Was I sacked because of my age or was I genuinely made redundant?
The Employment Tribunal has issued a judgment upholding claims of unfair dismissal and age discrimination brought by Cyril Gregory against PetroTrace, a Russian geoscience company with a branch in Surrey.
Gregory was a senior scientist at PetroTrace, until he was dismissed on grounds of redundancy at age 62. However, the Tribunal found that the real reason for his dismissal was his age. In reaching this decision, the Tribunal had read e-mail exchanges between the managing director and PetroTrace's majority shareholder in which they discussed dismissing staff. In these e-mails, the majority shareholder stated that Gregory was "expensive and not productive" and was "far over 60 years old", also stating that "he is not a young person and I believe he is pensioner".
In this e-mail, the majority shareholder also stated that they should say to Gregory that the reason for his dismissal was bad performance. Gregory was therefore told that he was being selected for redundancy based on his poor performance. The Tribunal was told that there had been no complaints regarding Gregory previously.
The Tribunal found that Gregory was unfairly dismissed and that he had been directly discriminated against due to his age and victimised. Gregory was awarded just over £340,000 in compensation.
Ageism is a form of discrimination that can affect any of us, and many workers will be concerned that they are being unfairly treated, consciously or subconsciously, because they are considered too old or too young by colleagues. Some industries are renowned for having ageist cultures, for example in the tech sector where older workers are often considered to be outdated in their expertise and a burden on the company. Like any discrimination case, age discrimination cases can often be difficult to prove because perpetrators of discrimination will not always be overt in expressing their bias. This case is a shocking example of someone being fired because of age discrimination, as Gregory was singled out for dismissal expressly because of his age being seen as a burden and expensive. 
Workers who are dismissed because they are considered too old often face great difficulty getting new employment because of their age, adding insult to the injury of the discrimination they have already suffered. When awarding compensation, Tribunals will take into account that these victims have less chance of securing new income to replace the income lost when they were dismissed. In the case of Gregory, the Tribunal was told that he had not been able to find new employment as a scientist despite many applications and was instead working part-time in retail. The Tribunal therefore awarded loss of earnings from dismissal in 2021 until his retirement in 2025, compensation for financial loss made up £147,853 of the £340,212.80 awarded.
The redundancy in this case was a sham, made to cover up the genuine reason for the dismissal which was Gregory's age. However, employers who carry out genuine redundancy processes still need to be aware of their obligations not to discriminate against employees based on their age when carrying out their redundancy process. The process for selecting the pool of employees at risk of redundancy should be fair and should not put employees of a particular age group at greater risk of being dismissed. Even where redundancy is the genuine reason for dismissal, employers can still be found to have committed age discrimination where an employee was consciously or unconsciously selected for redundancy because of their age.
This blog was brought to you by Yavnik Ganguly, a solicitor at didlaw.