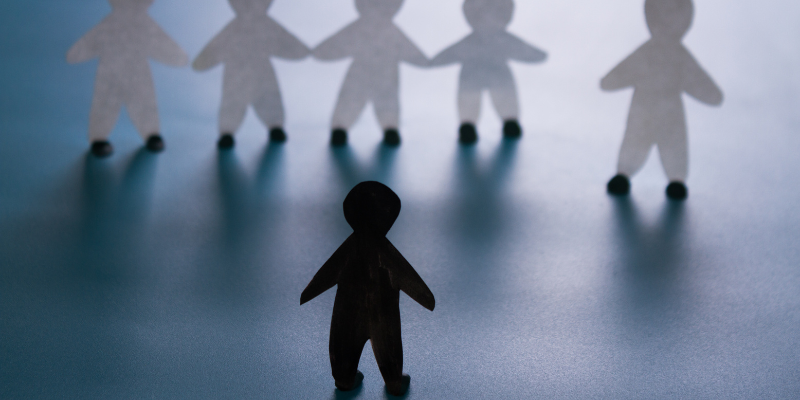 Fired worker successful in discrimination of religion claim
Fired worker successful in discrimination of religion claim
In the case of Mr J Kovalkovs v 2 Sisters Food Group Limited, a dismissed worker successfully brought a discrimination of religion claim that his employer's risk assessment criteria were indirectly discriminatory after he was barred from wearing a religious necklace at work.
Facts
Mr Kovalkovs, the claimant in this case, worked as a quality inspector in a chicken processing factory operated by the respondent. Mr Kovalkovs is a Christian who follows the Russian Orthodox Church; part of his belief is that a crucifix necklace should be worn close to the chest, which he did everyday including whilst at work.
During his induction, he underwent training on the Respondent's Foreign Body Control policy which was in place to maintain food safety standards. The policy prohibited almost all jewellery in production areas. Exceptions included a single plain band ring, or religious jewellery provided that a risk assessment had been completed.
In December 2019, Mr Kovalkovs' line manager, Ms McColl, noticed that he was wearing the necklace and asked him to remove it, which he did. Ms McColl assumed that this was the end of the matter and did not offer to complete a risk assessment. However, Mr Kovalkovs did not interpret this as the end of the matter and whilst he did not ask for a risk assessment, felt that Ms McColl had asked him to remove the necklace because she knew it was part of his faith. Around the same time, he also raised issues of bullying by other colleagues to a separate manager, Ms Fergusson.
Mr Kovalkovs attended a meeting with Ms Fergusson in January 2020 to discuss the bullying allegations. At this meeting, Ms Fergusson noticed Mr Kovalkovs' necklace and asked that he removed it. He refused, stating that Ms McColl was aware of the necklace but had not completed a risk assessment. Ms Fergusson agreed that this should be done after Mr Kovalkovs returned from a short period of holiday.
It was accepted in evidence by the Tribunal that Ms McColl was embarrassed and displeased that Mr Kovalkovs had raised the matter of the risk assessment with Ms Fergusson. Ms McColl concluded that the necklace could not be worn due to the risk of contamination and the potential for entanglement, entrapment or tearing. However, in formulating her opinion she did not inspect the chain's condition nor discuss the chain in any detail with Mr Kovalkovs. There was also no discussion as to whether Mr Kovalkovs could take any steps to mitigate the risk e.g. tucking the necklace into clothing or securing it by fastening his PPE. When Mr Kovalkovs refused once more to remove the necklace, he was informed by HR that he was refusing to obey an instruction from management and his employment was to be terminated.
Decision
The Employment Tribunal decided that the Respondent's risk assessment had not been carried out in a fully considered and properly applied way. As the application of the risk assessment was faulty, it could not fulfil its objective of ensuring health and safety and as a consequence could also not be said to be proportionate or necessary. The respondent's Foreign Body Control policy and the way in which it was applied to Mr Kovalkovs was indirect discrimination because of religion and the tribunal awarded him a total award of just over £20,000.
This blog was written by Michael Green, Trainee Solicitor at didlaw.