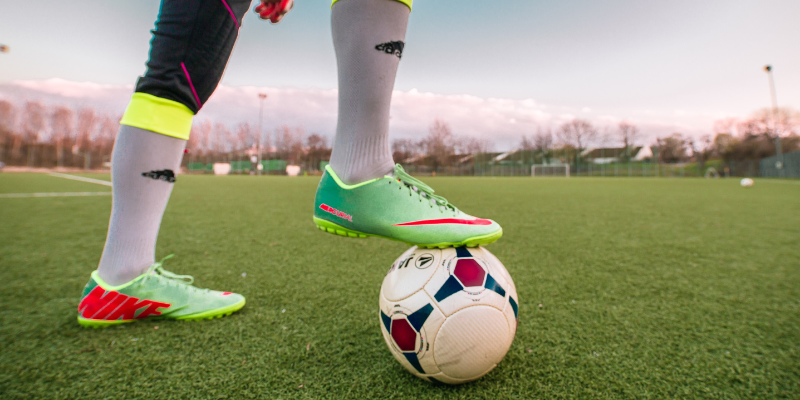 Football, Social Media and Employee Misconduct – Some Thoughts on Euro 2020
Football, Social Media and Employee Misconduct – Some Thoughts on Euro 2020
Well, that was Euro 2020 (played in 2021) – how was it for you? I think for most England fans it is fair to say that the tournament was a bitter-sweet experience. Some frustration at a stodgy start. A growing sense of euphoria as our young and talented team slowly grew into the tournament. And then a familiar crushing disappointment as we sat back in the final, conceded an equaliser and then were dumped out on penalties.
More troubling than the football itself was the disgraceful behaviour of a sizeable minority of England fans. This began with alcohol-fuelled civil disobedience around Wembley Stadium and ended with the abhorrent racism on social media towards the three young England players – Marcus Rashford, Jadon Sancho and Bukayo Saka – who had missed the crucial penalty kicks.
Major sporting events aren't obviously related to the workplace but do have the potential to become so. This is illustrated by the widely reported case of a manager at Savills Estate Agents in Manchester who has been suspended because it is alleged that he was responsible for a racist tweet towards the penalty takers. The tweet is particularly offensive and uses the 'n' word. He denies having written it and contends that his Twitter account was hacked.
Without wishing to comment on this particular case it does raise the interesting question of when an employee can be lawfully dismissed in similar circumstances. Broadly this depends upon what was said, where and how it was said, and whether it can be related to the employee's employment.
The post must arise in the course of the employment relationship and arguably a purely private post does not. The difficulty with this is that by its very nature social media is rarely private. The very purpose of 'tweets' is to influence others and to contribute to public debate. Even where an employee has privacy settings such posts can have a life of their own and it is difficult for an employee to assert privacy once a tweet is in the public realm and can cause widespread offence.
The content of a post must have the potential to cause offense to those related to the employee's employment, which could include work colleagues, customers or clients. This is a matter of fact and degree. Clearly the 'n' word is likely to fall into this category. However it is also possible to envisage that a lot of fans may have posted hostile comments towards the penalty takers which do not use racist language. Employers should carefully consider such comments in these circumstances to evaluate whether they are offensive and bring the business into disrepute.
Could an employee argue that their tweet was the expression of a philosophical belief and that their dismissal was therefore discriminatory? This looks like a stretch. To be protected under the Equality Act 2010 a belief has to be 'worthy of respect in a democratic society' and it is very unlikely that base racism would satisfy this test. Even if it could be argued that the belief was a more respectable form of English nationalism a tribunal is unlikely to find that its public expression in a form that offends others is something that an employer could be expected to tolerate.
Social media is complex and a lot of the scenarios raised by employee postings will not be straightforward. Employers considering disciplinary sanctions in this area should proceed with caution and preferably with the benefit of a good social media policy.
This blog was prepared by Mark Alaszewski, employment solicitor at didlaw.