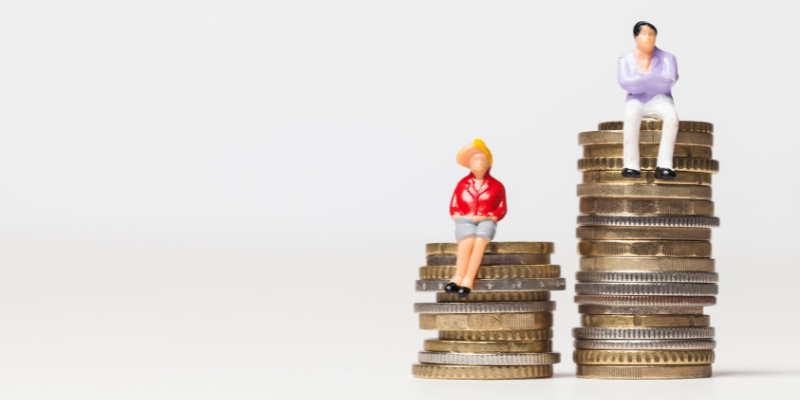 Gender wage gap bot corporates on International Women's Day
Gender wage gap bot corporates on International Women's Day
International Women's Day (like, I would argue, every day) is a day to celebrate the contributions of women and girls across the world. And for big corporates, a day to market the fact you have once hired a woman or two – even perhaps that you let them work part time or on a hybrid basis – as evidence of all the good you're doing for equality. But what about the gender wage gap?
This year the Twittersphere was not having it. A Twitter bot quickly gained popularity for calling out businesses promoting International Women's Day on social media. The bot identified companies using the hashtag #IWD2022 and the like, and hijacked their posts by retweeting them with information on their gender wage gap. The bot utilised information publicly available on the Government's national gender pay gap reporting service. For instance, the bot pointed out that Young's pubs pay their female employees on average 73% less than male workers, while Ryanair's pay gap between men and women was 68.6%.
As the bot's following grew, many companies were quick to delete their posts, in an effort to avoid a public shaming. But it wasn't all bad news – the bot also identified businesses with no gender wage gap, and some cases where women on average earn more than men.
This year marks the first International Women's Day where gender wage gap reporting has taken into account the pandemic, and the catastrophic impact it has had on women's livelihoods in particular. Women disproportionately took responsibility for juggling child care and working responsibilities, and were more likely to be made redundant or put on furlough. Arguably, this would skew the figures – but on the other hand, it should be seen as yet more evidence of pervasive inequalities, and of businesses failing to support their female employees.
This blog was written by Kendal Youngblood, Solicitor at didlaw.