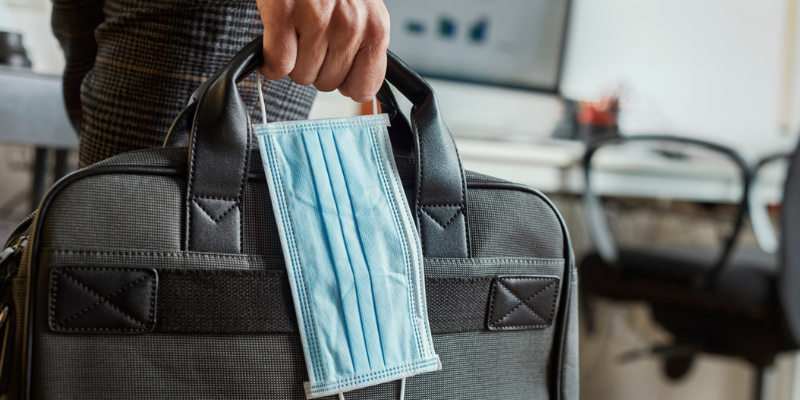 holidays – managing annual leave during the pandemic
holidays – managing annual leave during the pandemic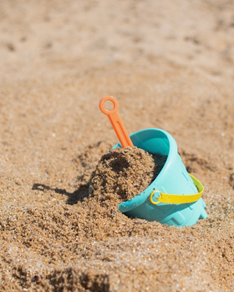 As the schools return, the leaves start to brown and days shorten, the great British summer draws to a close, as does the main holiday season for many.
Who doesn't love a holiday? Sun, sea (and sanitizer), a chance to spend quality time with family and friends, attend events, pursue hobbies, hit the festivals or just catch-up on sleep and household chores. However we spend them, one thing is for sure – not many of us have seen our holiday plans go smoothly in the last 18 months. Trips have been cancelled, the traffic light system invoked a colour change leaving us caught short, we got ill or the restrictions simply didn't allow us to let loose in quite the way we'd hoped. Most people I know, me included, saw our plans fall apart, leaving us to make alternative plans that were often rather disappointing in comparison.
On the other side of this, management of annual leave in the workplace has been a huge headache for employers in the last 18 months. Employees haven't planned and booked their holidays, leaving annual leave entitlement unused and stacked up for year end. Those who had booked leave in the system applied to cancel it, change their dates, requested to turn annual leave into sick leave and others got stuck abroad or isolating leading to a key resources being unable to return to work which, quite frankly, didn't result in many winners.
So what employer obligations and employee rights are at play?
The right to take annual leave is provided for in the Working Time Regulations. It's an underlying health and safety issue as taking leave is essential for our health and wellbeing. All employees and workers are entitled to a statutory minimum of 20 days of paid annual leave in addition to the 8 bank holidays. This leave entitlement continues to accrue even during periods of furlough, sick leave or any type of parental or statutory leave. Employers have an obligation to ensure their workers have adequate paid annual leave and this cannot be placed with a payment in lieu.
Previously, options to defer annual leave into the next year were limited. Due to the impact of Covid, the Government invoked emergency legislation to amend the Working Time Regulations in March 2020 providing the flexibility for workers to carry any unused leave (up to the 20 days entitlement) over into the next 2 leave years where it was not reasonably practicable to take this leave due to Covid. This has helped both employees to delay their leave plans when Covid made it difficult for them to take it but it provided an essential safety net for industries struggling with resources, most notably the healthcare and food industries. Regardless of this option to defer leave, employers should still encourage their workers to take paid holiday regularly to provide them time to rest and recuperate.
Employers should generally grant an employee's request to take annual leave, subject to the annual leave policy, adequate notice being given and business needs. Employers are always advised to implement decisions regarding annual leave according to policy and in a consistent manner to avoid any issues that may be regarded as discriminatory. Adhering to a policy always helps in these situations and they should cover entitlement, procedure for requesting leave, employees leaving the company and sickness during leave. In these changing times, employers are advised to review their annual leave policy, communicate with staff and manage leave to ensure that employees take time out but also that business needs are met with adequate resources.
Employers are able to tell their employees and workers to take holiday at a certain time, subject to certain notice requirements. In short, the rule here is that employers must give twice as many days' notice to take the leave as the amount of days they are asking people to take. For example, they must give 2 weeks' notice to request a worker to take one week of leave.
This was a helpful option for employers during periods of lockdown or furlough, to ensure employees didn't return to work with 100% of their leave entitlement to take in a few short months. During furlough employees accrued their annual leave entitlement and could take annual leave during this period and employers were obliged to top pay up to 100% of normal salary in respect of such holiday taken. Indeed, subject to the notice requirements mentioned above, employers can also order those employees take some leave during periods of furlough.
Employers also have the option to request that employees cancel pre-booked leave 'where it has good reason to do so', again by giving notice which equates to the number of days leave booked. So if 5 days of leave is booked the employer must give 5 days' notice of the requirement to cancel. Of course, employers are advised to exercise this right reasonably, with caution and clear communications as doing this is unlikely to help employee relations.
The impact of Covid has also highlighted further unprecedented head-scratching dilemmas for employers. For example, if an employee returns from holiday and is required to self-isolate they may be able to work remotely with no impact on their role. Conversely, where they can't work remotely, it becomes less clear how an employer should respond. Options such as annual leave, unpaid leave or statutory sick pay may be appropriate, depending on the circumstances, and consultation with the impacted employee is key. If an employee knowingly goes to a red or amber list country aware that they may have to isolate on their return, this may be more complicated and may, in some circumstances, constitute a disciplinary matter if they are unable to return to work on time, although, during these strange times, employers would be advised to consider alternative ways to deal with this.
Despite the curve in the Covid graphs going the wrong way again, hopefully by now most of us have enjoyed some quality time away from work and employers are now able to manage the holiday leave system more smoothly to ensure we all have a break from work. The key for employers is being informed of the rules, having a policy fit for purpose, communication and consultation with employees.
This blog is by Caroline Oliver, Senior Solicitor, didlaw.