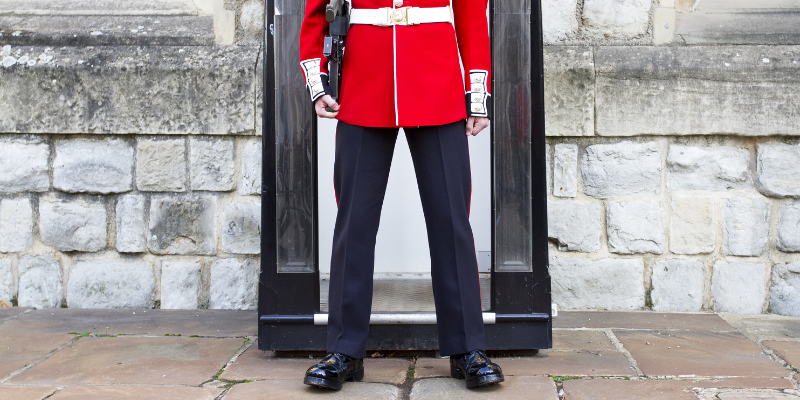 King Charles's staff at risk of redundancy during period of mourning
King Charles's staff at risk of redundancy during period of mourning
Up to 100 members of staff at Clarence House, King Charles' former residence, received notice that they were at risk of redundancy on Monday, at the same time as a thanksgiving service for the late Queen in Edinburgh was being held. It comes as King Charles, who resided at Clarence House in his previous role as Prince of Wales, prepares to relocate to the official headquarters of the monarchy at Buckingham Palace.
Roles selected for redundancy are those whose responsibilities are based principally at Clarence House. A significantly reduced need for staff carrying out household operations was cited given the increasing amount of time the King is now expected to spend at Buckingham Palace.
Employees at Clarence House had anticipated that they would be transitioned into roles within the King's new household. The risk of redundancy news, delivered via letter by the King's private secretary Sir Clive Anderson, therefore left many 'visibly shaken'. A spokesman for Clarence House has confirmed that a consultation process has started with those employees at risk and that a search for alternative roles for staff has begun.
Employers are permitted to consider redundancy dismissals where there is an intention to cease business in the place where the employee is employed. Similarly, employers can also consider making redundancies where the need for a particular kind of work is expected to diminish in the place where the employee is employed. Clearly, with King Charles' new duties, the need for a household staff at Clarence House is significantly diminished if not removed altogether. But, it is surprising that he would embark on a redundancy exercise just days after his mother's death and when he has only been King for a handful of days.
Employers are also expected to act fairly and reasonably throughout the redundancy process. This will normally include warning employees about their risk of redundancy and carrying out a consultation process with them, using fair criteria for selecting individuals to be made redundant and considering alternative employment within the organisation. From what is known of events, it appears that Clarence House is making efforts, on a procedural front, to stick within these guidelines.
The Public and Commercial Services Union, which describe the decision as "nothing short of heartless", has pledged to support affected Clarence House staff throughout the process. I believe, as many others do, that this was not the right time to start such a process. We can only imagine what these staff are going through, many having given years of loyal service, during mourning and at a time when a cost-of-living crisis is looming.
If your job is at risk, didlaw can advise you on your employment rights and help you to navigate difficult and distressing redundancy situations.
This blog was written by Michael Green, Trainee Solicitor at didlaw