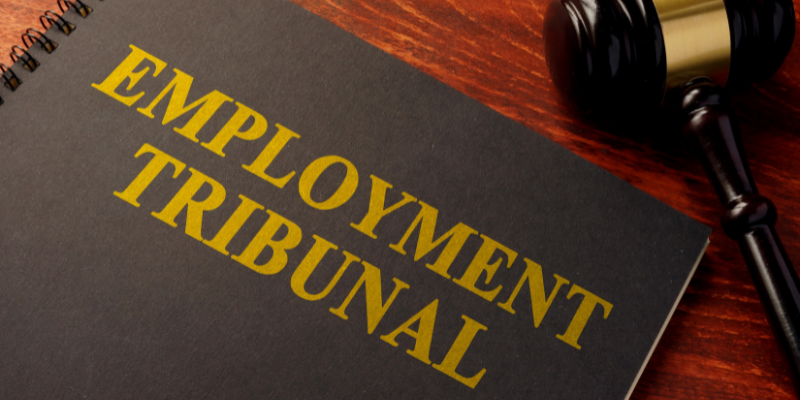 Mental Health Condition Case Study
Mental Health Condition Case Study
Employment Tribunal time limits need not be extended because a claimant has a mental health condition.
The normal time limit for claims in the Employment Tribunal is basically 3 months (ignoring potential changes due to the requirement for Acas Early Conciliation before filing a claim). This is much shorter than the standard limitation periods for personal injury (3 years), contract claims (6 years) and mortgage shortfalls (12 years). No points for guessing which constituency the law is written to advantage. The Employment Tribunal limitation seems particularly unreasonable when you consider that it can take 18 months or more before a case reaches a final merits hearing.
Employment Tribunal deadlines may be extended by the Tribunal in certain circumstances. The time limit for unfair dismissal claims can be extended if the Tribunal considers that it was 'not reasonably practicable' for the claimant to have submitted their claim within the time limit.
On 2 August 2022, the Employment Appeal Tribunal published its judgment in Cygnet Behavioural Health Ltd v Mr G Britton [2022] EAT 108, regarding time limits. This case concerned Mr Britton, a physiotherapist working for CBH who had dyslexia and mental health conditions. He brought proceedings for unfair dismissal in the Employment Tribunal 62 days after the limitation period had ended. The Tribunal had to decide whether it had been reasonably practicable for Mr Britton to bring the claim in time, or if not whether he had brought it within such further period as the tribunal considered reasonable.
The Tribunal decided that Mr Britton's mental health conditions (as opposed to mere stress) meant that it was not reasonably practicable to bring the claim in time. Additionally, Mr Britton had been ignorant of the time limit and had also been dealing with a regulatory investigation at the time. It further found that the additional 62 days was a reasonable period considering these factors.
CBH appealed to the Employment Appeal Tribunal on the basis that the decision of the Employment Tribunal to extend time and allow the claim to proceed had been perverse. The EAT decided that the fact that Mr Britton had mental health conditions did not automatically mean it was not reasonably practicable for him to bring his claim in time. In fact, continued the EAT, Mr Britton had been able to do a great deal despite his conditions, including contacting Acas, moving house, working, and engaging with the regulatory proceedings. It therefore allowed CBH's appeal and determined Mr Britton's claim was out of time.
It is important to note that there is a different legal test for the extension of time limits in unfair dismissal cases as opposed discrimination cases. The rule that applied in this unfair dismissal claim, as mentioned above, was that the Claimant had to show that it was 'not reasonably practicable' to bring the claim within the time limit. For discrimination claims, the Tribunal may extend the time limit where it considers it to be 'just and equitable' to do so. The former is a stricter test than the latter. The Employment Appeal Tribunal suggested that Mr Britton's claim might have satisfied the latter test.
This case highlights that Claimants must be very careful to bring claims within the statutory limitation period, even if they have other important events happening in their lives and even if they have recognised medical conditions. Individuals should be very careful not to ignore potential claims and put off lodging the claim.
From a lawyer's perspective, this is why it is always best to obtain advice at an early stage so that we can be fully involved well in advance of any deadlines to start Acas Early Conciliation and then an Employment Tribunal claim. If you are unsure of your limitation period or any other queries you have when dealing with claims, be sure to contact us here at didlaw.
This blog was written by Matthew Manso de Zuniga, Paralegal at didlaw