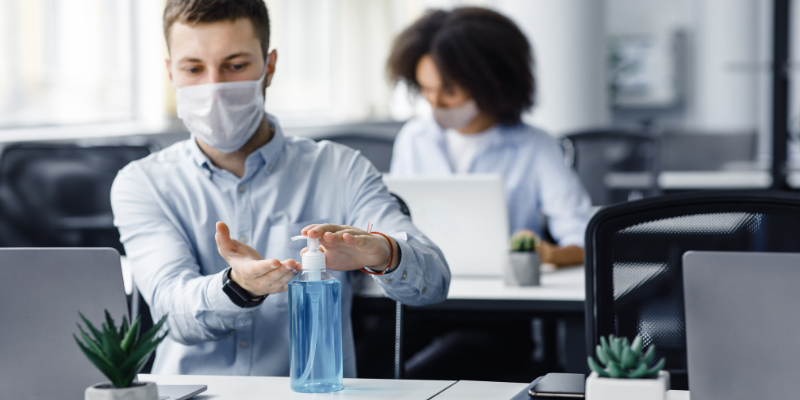 Pandemic mental health and returning to work
Pandemic mental health and returning to work
I recently wrote about the 78% increase in employees being signed off for mental health reasons, most likely attributable to the pandemic. Pandemic mental health has been an important issue throughout the COVID-19 crisis and with the mid-pandemic return to work underway with restrictions easing in the UK. Mental health organisations continue to warn that the UK is heading towards one of the biggest mental health crises in history due to escalating cases of burnout, depression and workplace anxiety.
The impact of the pandemic on employees' mental health during the pandemic should not be underestimated. The CIPD reports that research from the US discovered that 1 in 3 people who have experienced severe COVID-19 symptoms have subsequently developed a neurological or mental health condition. In early 2021 the Office for National Statistics found that 21 % adults reported forms of depression in early 2021, more than double the previous figure of 10% prior to the pandemic.
Unfortunately a recent survey by CIPHR reported that of the 1,000 workers surveyed 40% reported their employer had not consulted with them about returning to work. This is concerning as in my experience, having represented both employers and employees for a number of years, the point at which otherwise strong relationships start to deteriorate is when communication fails. A lack of effective communication is also indicative of an employer who will likely be found lacking in other areas, particularly when it comes to mental health and disability related obligations under the Equality Act 2010.
Now more than ever employers should ensure communication is strong with employees and two way dialogue encouraged; employer expectations should be clear but balanced with appropriate reassurance and support and, where appropriate, input from Occupational Health should be sought if there are concerns for employees' post-pandemic mental health.
Whilst the CIPHR reports some alarming statistics there is some encouraging news as the same report found 68% of workers surveyed were positive about returning to the workplace with 24% per cent saying they felt "happy" to come back to work, 22% said they were looking forward to it and another 22% per cent said they felt "ok" about returning. Less than a quarter (23 per cent) of people reported that they were anxious or "dreading" going back to the workplace.
If you are an employer or employee who has concerns about issues related to pandemic mental health and returning to the workplace get in touch with our experts, early advice is the best advice.
This blog was brought to you by Tess Barrett, solicitor at didlaw