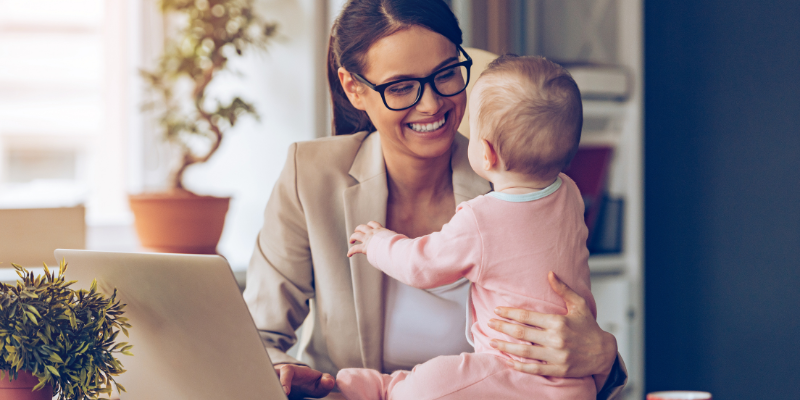 Parental Leave and time off for dependants
Parental Leave and time off for dependants
The weather might not have got the memo, but summer is in full swing. July and August are considered peak holiday season coinciding with the 6 weeks that schools closed. For some this means a week (or two) relaxing but for those caring for school aged children this means a juggling act to the nth degree. This is especially so if they are in full time employment which makes it difficult to take time off as parental leave or time off for dependants.
I hadn't quite appreciated the dilemma people face largely due to ignorance and not having to consider it before. But now that my daughter is about to start preschool, I am beginning to understand the nightmare that is arranging care for the number of holidays and in service days children are out of school!
A survey conducted by the TUC recently found that two-thirds of working mothers do not have enough childcare for the school summer holidays. Childcare facilities in the UK are poor compared to other countries and extremely expensive. There is also an added layer of complexity because of covid and "pingdemic", with summer clubs having to close at short notice. So even if care is pre-arranged, there is always a risk it might fall through and with parents finding it difficult to arrange time off for dependants it can be a hard task to sort out childcare.
The statutory minimum entitlement for annual leave in the UK is 5.6 weeks for full time employees. This means that it would be very rare to have sufficient leave to cover all of the holidays and inset days currently in a school year. Many companies will also have a limit on the number of weeks that you can take at a time. Every company is different and there should be a clear holiday policy in place setting out an employee's entitlement and how employees can take their leave in regard to parental leave and taking time off for dependants. Employers will have to be mindful that any such policies are not discriminatory.
How can employees manage this?
Some companies allow their employees to buy holidays. In essence an employee will sacrifice some of their pay each month which will allow them to buy extra holidays. This can be a real-life saver for some, and it allows people to spread out the cost across a year which can be more manageable.
Employees are also entitled 18 weeks unpaid leave up until a child's 18th birthday. This is known as Parental Leave and the purpose of the leave is to care for the child. It is flexible in terms of the time at which it can be taken, and it is available to birth and adoptive parents, and also to anyone who has, or expects to have, parental responsibility for the child. To be entitled, the employee must, at the time the leave is to be taken have been continuously employed for not less than 1 year and have or expect to have responsibility for a child. The entitlement does not reset if an employee starts new employment. Any parental Leave or time off work for dependants should be agreed in advance.
The Gov.UK website gives the following examples of reasons for which Parental Leave and time off for dependants might be taken:
Spending more time with children.
Looking at new schools.
Settling a child into new childcare arrangements.
Spending more time with family (for example, visiting grandparents)
Employers are able to enhance this entitlement, but they cannot reduce it. A way of enhancing it would be to allow an employee to take Parental Leave for an emergency for example if their child is ill or if there is a childcare emergency. However even if the entitled is not enhanced, an employee is also entitled to unpaid time off for dependants under section 57A of the Employment Rights Act 1996.
My job is now to print off a calendar for 2021/2022 and to schedule in as many family members as possible to help cover the year ahead!
This blog was written by Jo Sinclair, Trainee Solicitor.