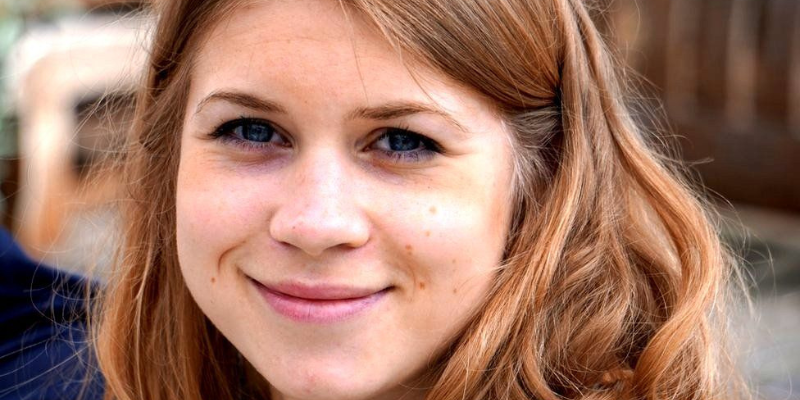 Sarah Everard death – one year on
Sarah Everard death – one year on
It's been just over a year since the tragic Sarah Everard death who, on 3 March 2021 was kidnapped and murdered by a serving Metropolitan police officer.
Described at the time as a 'watershed moment,' we should ask ourselves what has changed?
For sure, male violence against women was put on the agenda. Public awareness increased. However, I wonder if an opportunity for change has been lost.
Sadly, women continue to be subject to sexual harassment and abuse. The statistics report that 123 women were murdered in the year since the Sarah Everard death. Women remain distrustful of the police and consequently, the statistics are likely to show just the tip of the iceberg. The recent Independent Office for Police Conduct Report which revealed institutional failings and a culture of sexism and misogyny within the police, leading to the resignation of Dame Cressida Dick, is unlikely to improve public trust and confidence or levels of reporting.
In the meantime, women continue to live in fear and live a life of limitations to keep themselves safe. How many of you have declined another drink to ensure you have your full wits about you before getting the bus home? How many have grasped your house keys in readiness to gain fast entry to your front door? How many have pledged to give someone '3 rings' to ensure safe arrival or have created elaborate stories to ward off an unsuspecting taxi driver? How many have questioned the appropriateness of your clothing or changed the route of your daily run? Sound familiar?
We must feel empowered to speak out against male violence against women and harassment and that can start by calling out harassment in the workplace.
UK legislation prohibiting sex discrimination and harassment has been in place for decades. Despite this, research shows that sex discrimination is still a serious problem in some UK workplaces. Some 4% of employees said they had been sexually harassed at work over the past three years. Almost a quarter (24%) of employees think that challenging issues like bullying and harassment are swept under the carpet in their organisation.
Whilst the majority of workplaces foster gender equality, there remains room for improvement. Workplaces must adopt a zero-tolerance policy to discrimination and harassment if workers are to be encouraged to speak up, challenge unacceptable conduct and eliminate discriminatory behaviours in the workplace. Organisations that chose to push issues under the carpet do so at their peril. They will struggle to attract and retain valuable female talent and risk being subject to costly litigation.
There are also wider ramifications to consider. Workers who experience bullying or harassment are more likely to be depressed and anxious and less satisfied with their work. This affects performance and may result in periods of sickness absence.
So, what to do? Regulation alone is clearly not enough.
All workers have a right to be treated with dignity and respect in the workplace. Organisations should therefore treat any form of alleged harassment seriously.
The Equality Act defines harassment as conduct that has the purpose or effect of "creating an intimidating, hostile, degrading, humiliating or offensive environment" for the complainant, or "violates the complainant's dignity". Harassment takes many forms, yet all too often employers dismiss discriminatory conduct as "mere banter". This is unacceptable.
Policies should clearly articulate the organisation's commitment to promoting dignity and respect in the workplace and make clear that everyone has a role to play in meeting this responsibility. Acceptable standards of behaviour should be made clear from the onset of employment through training, which is then updated on a regular basis to build an inclusive workplace culture.
There should be a clear process communicated to all staff about how to raise a complaint, and to whom, so that everyone in the organisation understands how to raise any concerns and what steps will be taken. All complaints should be investigated without delay to send a clear message to the workforce that discrimination and harassment will not be tolerated.
Staff should be adequately trained so that they are confident in implementing the organisation's policies and dealing with any concerns or complaints.
Organisations may want to consider adopting proactive and innovative reporting channels such as anonymous and/or confidential methods like telephone helplines and/or online reporting tools to report harassment.
Whilst managers should champion good behaviour, all too often they are the source of the problem. Workers need to feel confident that their complaints will be investigated fairly and lawfully without fear of ridicule or reprisal.
Where a complaint is upheld, it may be necessary to relocate or transfer one of those involved to another part of the organisation. Guidance and counselling can be offered to people whose behaviour is unacceptable, as well as those affected by the harassment.
Employers should always make a record of complaints and investigations and monitor gender diversity in the workplace to help irradicate discrimination and foster a more diverse workforce.
The government have given a commitment to strengthen the law on harassment at work. Whether they deliver on that remains to be seen. However, we all have a role to play in making our workplaces better and safer. Not just for ourselves but for future generations.
Didlaw are discrimination specialists. If you are affected by any issue relating to the Sarah Everard death or in this article and require advice and support please do contact us.
This blog was written by Kate Lea, Senior Solicitor at didlaw.