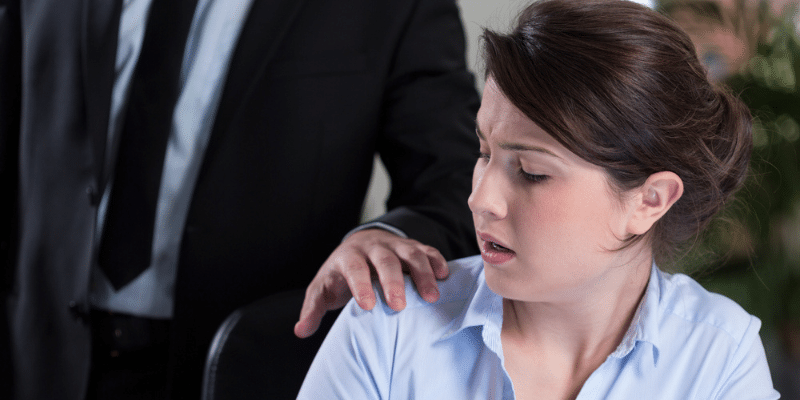 Sexual harassment at work – new law
Sexual harassment at work – new law
The Worker Protection (Amendment of Equality Act 2010) Act 2023 has received Royal Assent. Sadly it won't come into force until October 2024.
This is an important development in the protection against sexual harassment at work. It will place employers under a statutory (legal) duty to take all reasonable steps to prevent sexual harassment at work. If employers fail to do so the Equality & Human Rights Commission will be able to take enforcement steps against the employer. This at least gives employee complainants another stick to use against employers who won't take active steps to assist them. Any successful Employment Tribunal claim arising from sexual harassment at work will also be capable of a 25% uplift (increase) in compensation if the employee's claim succeeds. There will therefore be financial implications for employers who do not protect workers from this unlawful conduct at work.
But will it be enough? Only time will tell. It is a step in the right direction and gives employees more weapons in their armoury. What we really need of course is a retribution free mechanism for sexual harassment to be reported without fear of adverse consequences or any threat of reprisals. That is a cultural issue for employers to address. It's a shame new law is needed in this area but there seem to be far too many employers who still have not got the message. This conduct has to stop.
We welcome this new law and the work of those who have sponsored it to fruition. Shame about the delay but already employers ought to be taking advice on what "reasonable steps" looks like.
Of course it is not uniquely women who suffer sexual harassment at work, but the vast majority of disturbing and unpleasant cases we see, including rape and sexual assault, are upon women.
For more information on the new law and the passage of this bill see here.
This blog was written by Karen Jackson, Partner & MD at didlaw. A fierce advocate for the rights of women in the workplace.