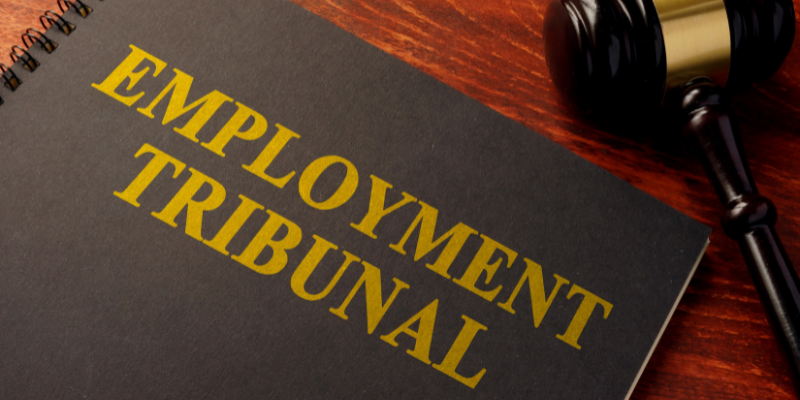 Starting Early Conciliation via ACAS For Employment Tribunal Claims
Starting Early Conciliation via ACAS For Employment Tribunal Claims
Most litigants in person know that they must go through the mandatory ACAS early conciliation process if they want to bring an employment claim against an employer or ex-employer. Most are also aware of the impact doing this has on the time limits in their claim.
The process itself is quite intuitive and simple and can be commenced online. Citizen's advice has some of the best guidance going around this and of course, the ACAS website provides similarly simple and useful information.
But what about the pitfalls of the early conciliation process that you might not be aware of if you have not taken legal advice? This blog aims to share a few pointers to hopefully avoid you falling into any traps. Here goes!
It's really important to get the name right on the ACAS EC form. Some companies use service companies so the legal name of the employer might not be the one you think it is. Free information is available from Companies House WebCheck and if you are unsure which is the correct legal identity, cover all bases by starting the process in several names.
A good way to check the correct name of who you work for is on your contract of employment. If you don't have one or yours is way out of date, look at your payslip or other company documents to see if you can work it out.
Remember that for discrimination claims you can bring claims against individuals as well as companies and other entities. It's worth doing this if you are concerned that the company might not have the assets to pay out your compensation if you win the claim or if you are concerned the company might cease to trade.
Early conciliation relies on the cooperation of both parties in a case. If your employer does not want to engage in conciliation, ACAS is obliged to issue your certificate straight away. This is a deterrent to you starting the EC process too early. You must start EC before your time limit ends (three months minus one day from the date of dismissal or the act of discrimination) but if you start it too early this gives your employer the opportunity to force you to issue your claim in a hurry. Don't give up the advantage!
Don't however leave it till the absolute last minute. Build in time to allow you for correction of any errors on the form without missing your time limit. If unsure, call ACAS on 0300 123 1100 or speak to a lawyer.
If you are bringing a claim on behalf of a deceased person, you either need to be the legally appointed personal representative of the estate of the deceased or you need to ask permission from the Employment Tribunal to bring the claim before you issue it. You must factor this into your early conciliation timing. You must also ensure that you bring the claim in the correct name i.e. Mrs A Person as Personal Representative of the Estate of (deceased's name) if you have already obtained Letters of administration.
If you are doing a second or further EC process in relation to the same employer, you do not get the benefit of any time extension for your limitation date as you do for the first time, HMRC v Serra Garau. It is unclear on whether you must complete the mandatory process more than once but err on the side of caution and do it just to cover yourself.
The EC certificate will automatically be issued if you fail to contact ACAS when they get in touch with you.
You may get more than one month from the date of the certificate being issued to present your Employment Tribunal claim under the "stop the clock" provisions of the process but if you want to be entirely safe in relation to time limits always get it submitted within one month of the date on the certificate.
It all looks like a pretty simple process but it is one which is absolutely vital to get right otherwise you will adversely impact your legal rights. Take time to prepare and make sure you get it spot on. If in doubt, seek help.
You can check out Daniel Barnett's excellent YouTube video on this here: A Guide to ACAS Early Conciliation