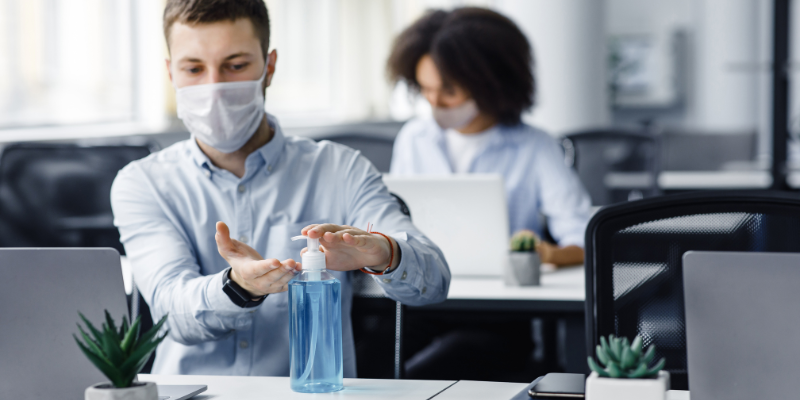 The "Great Return"
The summer holidays are over, my children are back at school (hopefully for an uninterrupted academic year of learning but I guess we will have to wait and see) and like many employees I am returning to work in our offices for part of the week. A recent poll found that more than half of London office workers are expecting to spend at least three days a week at their desks from September and employers are gearing up to what is being described as the "great return" after the school holidays. A significant number of employers are not requiring their staff to go back to working five days a week, but three days such as Apple and Tik Tok. Hybrid working looks like it is here to stay and become the new normal way of working – giving many employees their ideal way of working – partly at home and partly in the office.
I am looking forward to it, but for a lot of other workers, returning to the office will fill them with trepidation. A recent PwC survey found that 70% of over 1000 workers said that several factors are preventing them from wanting to return to work, the main factor being fear of getting sick. For others, it is the apprehension of setting foot on public transport, or not having any practical and reliable solutions for childcare. For many, they won't know what to expect, and nagging away will always be the question of whether they will be safe? I don't think it's presumptuous to say, that the virus is sadly here to stay for a while and for now we are all learning to live with it. The majority of adults in the UK have at least received one if not both vaccine shots which has given us all comfort, but it looks as if we all need booster shots to get through the winter.
While working from home did not suit everyone, it did provide an opportunity for employees to feel safe because they could control their work environment and reduce their exposure to the virus. Maybe you are like me but my working from home schedule is quite different when I am in the office. I had more flexibility to adapt it around my children and home-schooling when it was lockdown. For others, being able to tip out of their bed, straight to their desk became the norm, not changing out of their pyjamas all day. Further, productivity has not been affected at all, if anything, has improved – which is definitely the case for me as with a zero commute, I could spend more time on my files and with my team.
Going into working will require me to be more organised. I will have to wake up earlier, as will my disgruntled 11-year-old twins and get them into morning club, so that I can catch the train and not collect them from the childminder till the latest possible minute. But I am looking forward to the solitude of the commute and then being with my team. There is nothing like face to face contact to build up rapport and cultivate successful working relationships. But there will be a bit of transition, and I anticipate that it will take a few weeks to get used to hybrid working.
To reduce the stress of returning to work, it's important to look at the positives. Rebuilding social connections and for some curbing the loneliness that remote working entailed and providing an all-important collegiate and social work environment will have lots of benefits. But returning to work may be a shock to the system. Thus, some psychologists say that it is important to try and out the new routine before it happens, for example get use to going to bed earlier and waking up earlier, so that when you have to implement the change it will a smoother transition. Others recommend that you don't jump straight back into your pre pandemic life, by filling up your schedule with plans with colleagues and friends but find time to stay mindful, be reflective and find a pace of interaction that suits you.
If you feel anxious about health and safety concerns, then ask your employer questions. I am sure that they will want to allay your fears. Most employers will let you know what precautions they have taken to minimise the safety risks of Covid even if all the restrictions have now been lifted, such as making sure the work environment is well ventilated, that employees don't have to work in such close proximity of each other etc. For some workplaces it will be mandatory to have the vaccine such as for care home workers from this November, which will give other workers comfort that everyone is vaccinated.
Hopefully they will understand the anxieties that the Great Return will present, and I hope they do everything they can to ease you back into the office environment, if you are required to go in. I know that is the case for us at didlaw. It will be nice to see my colleagues and to see London get back on its feet, after being shut down for so long.
This blog was written by Anita Vadgama, Legal Director for didlaw Limited.