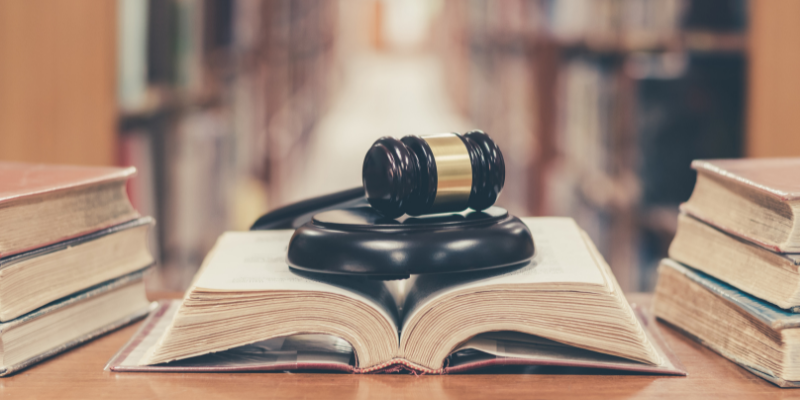 Victimisation Discrimination Case Study:
Victimisation Discrimination Case Study:
Chambers found to have discriminated against gender critical barrister.
Summary
Allison Bailey is one of the founders of LGB Alliance, a charity that aims to "provide support, advice, information and community" to lesbian, gay and bisexual individuals and was the subject of victimisation discrimination at Garden Court Chambers, the largest barristers' chambers in London. The charity's remit excludes transgender people, who are usually included in the LGBT acronym. Ms Bailey holds gender critical beliefs and has an active social media presence where she engages in public debate on the issue.
Professionally, Ms Bailey is a criminal defence barrister at Garden Court Chambers, where she has been a tenant since 2004. When her chambers joined the 'Diversity Champions' scheme run by the LGBT charity Stonewall, Ms Bailey opposed it and claimed that as a result of her opposition, she was given less work. As barristers are self-employed, she alleged she suffered a reduced income as a result of her opposition to the scheme. The following year, when Ms Bailey tweeted about the launch of LGB Alliance, her chambers received complaints and publicly announced an investigation, which was upheld against her.
Ms Bailey issued proceedings in the Employment Tribunal against both Garden Court Chambers for direct and indirect discrimination, victimisation discrimination, and alleged Stonewall had induced Garden Court's unlawful actions. The Employment Tribunal decided in favour of Ms Bailey's of some of her claims against Garden Court Chambers, but rejected her claims against Stonewall.
Comment
Beyond generating heat and discussion in legal circles, the case contains a notable extension of the protection afforded to gender critical beliefs that was confirmed in the Maya Forstater case. The Employment Tribunal determined in the Bailey case that legal protection under the Equality Act will also be granted to the belief that "gender theory as proselytised by [Stonewall] is severely detrimental to women [and] … to lesbians".
This means that if those with gender critical views raise concerns at work about organisations like Stonewall, they should not face negative consequences for doing so. If they do, it will likely amount to direct, indirect or victimisation discrimination. This is likely to encourage those who have previously felt reticent about voicing their opinion to now do so, knowing that there is legal protection for their views.
Trans-rights and gender critical beliefs remain topics of intense debate. However, until the public conversation has reached a consensus, organisations must be careful in the way they navigate opposing beliefs. To stay within the law, employers must not initiate disciplinary investigations against an employee who expresses a gender critical opinion. However, the way an employee manifests their view is important. For example, if the employee misgendered a trans-individual on purpose, then this will not be legally protected and will form proper grounds for disciplinary action.
Calm discussion in the workplace may be difficult on this issue. Regardless, organisations must legally be places where these beliefs can be expressed without reprisal, and equally trans-individuals must not face victimisation discrimination or any other sort of discrimination, for their gender identity. Policies and training setting out how management and HR should deal with potential conflicts will help traverse this tricky area. Organisations that are not able or refuse to balance these conflicting rights could face claims for breach of the Equality Act.
This blog was written by Matthew Manso de Zuniga, Paralegal at didlaw.