Anita Vadgama
Partner & Solicitor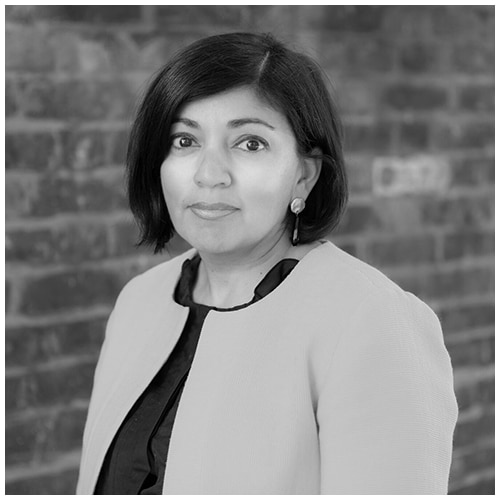 Anita has extensive experience in all aspects of Employment law and practice, having acted for both employees and employers in the UK and the US for the past twenty years.
Anita specialises in discrimination law, having represented numerous clients in disability, sex, race, sexual orientation and maternity and pregnancy discrimination, harassment, and victimisation claims. Anita provides compassionate but pragmatic and effective counsel to employees faced with workplace problems, to achieve solutions that provide the redress they deserve. In particular, she helps those who suffer from mental health illnesses and helps them navigate through stressful working situations.
Anita trained and worked at Thompsons Solicitors for ten years, where she was a senior manager based at their London head office. Relocating to Boston in 2006 with her husband, Anita re-qualified as a Massachusetts attorney and joined Littler Mendelson, the largest Employment and Labour law firm in the US, where she ran their UK employment practice. She advised employers on a diverse range of employment issues, from obtaining injunctive relief to enforce restrictive covenants to drafting fair employee management procedures. She also practiced US discrimination law, acting as a second chair for jury trial cases.
Anita is an Executive Committee member of the Industrial Law Society and a member of the Employment Lawyers Association. She also sits on the Maternity Action Legal Working Group.
In her spare time, when she isn't running around after her boy girl twins, Anita can be found at the gym, running, cycling, and attending freestyle step afternoons. In less energetic moments, Anita enjoys reading, traveling and being with her family and friends.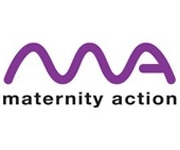 what our clients say
The care and commitment from Anita was evident. The way you negotiated with the other side clearly showed more professionalism and skill. That took away a lot of stress from me and I did not need to keep such a tight grip on the progress as with my previous solicitors. This left me with much more confidence that I was likely to get the best possible outcome.
I would also like to say thank you so much to Anita. She gave me hope, and made me realise that although you may not win the war, there is still a battle to be won…
I am now so much more relaxed and looking forward to the changes I am making to move away from this experience and looking forward to my future career options.
Fantastic service from DidLaw. Anita offered a calm, considered approach that was very helpful in my stressful circumstances. She provided insightful, accurate and actionable advice that ultimately lead to a de-escalation of my issue and the very best outcome for me. I am very grateful to DidLaw and would highly recommend them.
Didlaw were brilliant on both the occasions I used them. I worked with Anita who was fantastic. They were supportive, professional, empathetic and knew the best way to negotiate. My interactions with the other members was also good, always there to listen and help. I can't recommend them enough.
I remember clearly the very first call I had with Anita from Didlaw. Her incredible knowledge and experience was evident but what struck me the most was her warmth, her ability to allow you to feel heard, to understand, show care and consideration and empathy all whilst giving confidence that matters would be in good hands and dealt with swiftly. This feeling was emulated across the whole team who I came into contact with over a few months. A highly skilled and professional team who have 'human' at the heart of the work they do. I cannot recommend Anita and the Didlaw team highly enough.
Thank you Anita, Jo and the Didlaw team for your empathy and professionalism. Your guidance and support have really helped me through a difficult time. I couldn't recommend you all more highly!
My legal team at didlaw were exceptional in their representation of my case, led by the outstanding Anita Vadgama who is the perfect pocket battleship you will want to have on your side; Anita and the team were utterly faultless in their kindness and care throughout, even though Anita could sense huge stress and anxiety at times on my part because of the complex, difficult and highly emotional circumstances of my bewildering case. Anita managed to balance the requirement to maintain momentum in the legal and technical aspects with the pastoral aspects of my health & wellbeing. Her support team of Jack Dooley and Joanne Sinclair provided excellent assistance. I really felt the entire firm "was always there" for me, and I would have no hesitation in using them again or recommending their services to others. My case was successfully mediated and is over now and I will really miss Anita and the team. And in nearly 45 years of working in finance I have never ever said that before about any lawyers.
Anita was always very clear in her approach and explanation of how to proceed and why…. 100% customer focused and if it hadn't been for Anita I don't know what I would have done at times.
Legal advice is expensive there is no getting away from it. However Didlaw were excellent value considering the high level of knowledge and expertise I was able to access.
Extremely clear and easy to understand. No legal obfuscation, gobbledygook or waffle; rather, I always received straightforward, clear and comprehensible advice.
From my initial contact with Chris Jackson, to all the contact with the team throughout the process, and the support of the administrative team in the background, Didlaw excelled, and exceeded expectations. I am extremely pleased with the outcome, guided all the way by a very caring and honest team.
specialist employment discrimination lawyers
If you are seeking legal guidance regarding employment discrimination issues, get in touch with us today to book a free telephone assessment with our experts.