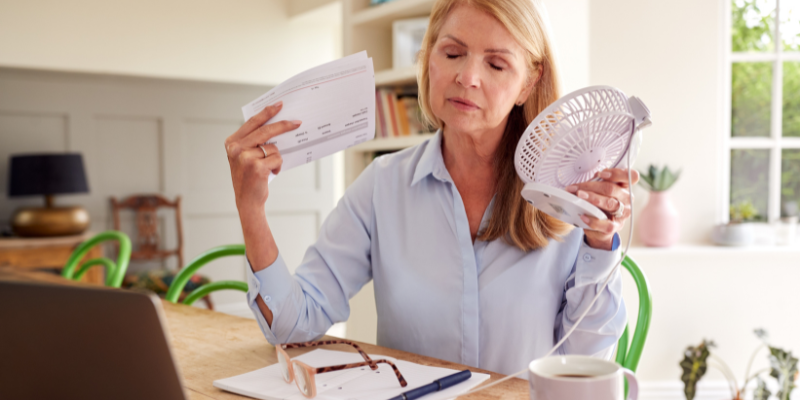 1 in 3 employers do not feel well equipped to support menopausal women 
1 in 3 employers do not feel well equipped to support menopausal women 
According to a survey carried out by Acas, 1 in 3 employers do not feel well equipped to support menopausal women going through their menopause stage. This is particularly concerning given that half the population are likely to experience associated symptoms but it is not surprising.
Menopausal women can experience a variety of symptoms including brain fog, memory loss, fatigue, sleep disturbances, hot flushes and low mood. For some women these symptoms can be long term and can impact their performance at work.
At the moment menopause is not a protected characteristic under the Equality Act 2010. If women need adjustments at work because of the impact of these symptoms they must show that the symptoms amount to a disability under section 6 of the Equality Act 2010 (i.e., that they have an impairment which has an adverse impact on their day to day activities which has lasted or is likely to last 12 months).
The conversation surrounding the menopause is insufficient to say the least. As a woman, I must say I was not aware of the impact this may have on me in the near future. Naïvely, I just thought I might feel a bit hot at times. However, this is improving and calls have been made to further increase the conversation. As explained by my colleague Kendal recently, the All-Party Parliamentary Group on Menopause (APPG) recently published its report on the impact of menopause in the workplace. You can read Kendal's blog here.
Acas also has guidance to help employers and employees deal with menopause in the workplace. You can read this here. Recommendations include:
Creating or updating policies to deal with menopause in the workplace
Creating a safe environment to allow employees and employers to discuss menopause at work
Provide training to all staff so they are aware of the impact of the menopause including men, who may have to support women experiencing associated symptoms
The menopause is a personal health issue and should be dealt with sensitively. If a women is disadvantaged or treated less favourably because of a reason connected to a long term impairment then this could be disability discrimination. Didlaw has a team of experienced lawyers who can provide practical guidance and support to those seeking advice in respect of disability discrimination. Please contact us if you need assistance.
This blog was written by Jo Sinclair, Solicitor at didlaw.