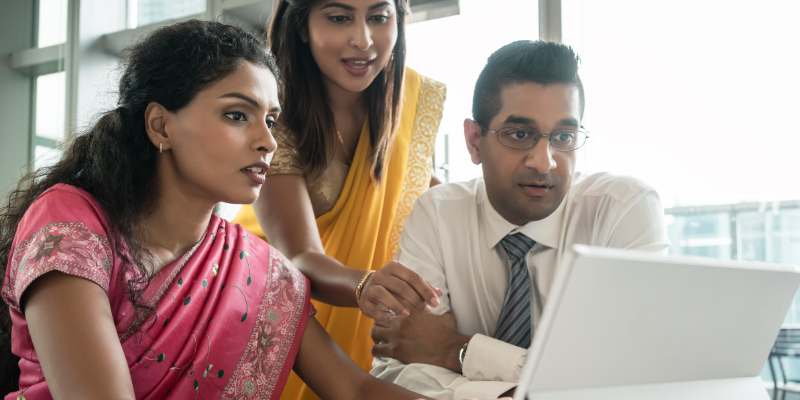 1 in 3 ethnic minority workers unfairly rejected for jobs, pay rises and promotions – Racial Inequality in The Workplace
1 in 3 ethnic minority workers unfairly rejected for jobs, pay rises and promotions – Racial Inequality in The Workplace
A recent survey by the TUC to assess the impact of the Covid19 pandemic on workers has found that BME workers are far more likely than white workers to be turned down for job applications, pay rises and promotions. This displays that racial inequality in the workplace is still present today. They are also more likely to be in low paid and insecure jobs.
The survey found that during the pandemic BME workers were twice as likely as white workers to be kept on insecure contracts. 1 in 7 had been told their job may be at risk if they did not accept worse working conditions compared to 1 in 13 white workers. BME workers reported being singled out for higher risk work, denied access to PPE and appropriate risk assessments, unfairly selected for redundancy and furlough and experienced hostility from managers if they raised concerns. This highlights racial inequality at work for BME workers.
33% of BME workers felt their job applications had been unfairly turned down whereas only 19% of white workers felt the same. The figures were similar in respect of being turned down for a promotion and pay rise.
Frances O'Grady, General Secretary of the TUC, said: "The pandemic has shone a spotlight on the racism faced by BME workers around the country. Ministers must tackle the structural racism that exists within our economy, and wider society, once and for all."
The TUC has launched an Anti-Racism Task Force chaired by Dr Patrick Roach who said: "The evidence of racism at work is incontrovertible. Black workers have been denied the opportunities to secure decent, rewarding and secure jobs, and this situation is getting worse as a result of the adverse economic impact of the coronavirus pandemic. Structural racism is holding back communities and blighting life chances."
It is clear from these statistics that employers need to proactively tackle racial inequality in the workplace. My colleague, Caroline Oliver, recently wrote this article in which she sets out the minimum steps an employer should take in addressing such issues as it is not enough to be non-racist, we need to be anti-racist.
This blog was written by Tess Barrett, solicitor at didlaw