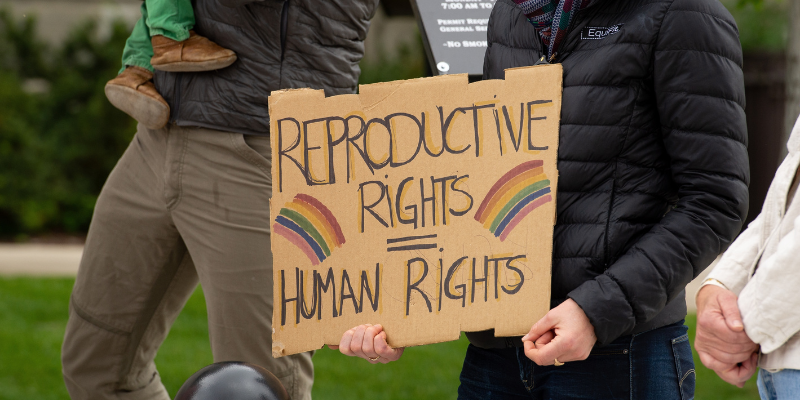 A look at the overturning of Roe v Wade
A look at the overturning of Roe v Wade
Today, we take a look at the recent overturning of Roe v Wade and what it means for us.
When I was studying for my American Law masters in order to be able to take the Massachusetts Bar and practise as an attorney, one of the seminal decisions we studied in US constitutional law was Roe v Wade. Every JD student in America knows this case inside out.
What was Roe v Wade all about?
More than 50 years, Norma McCorvey using the pseudonym "Jane Roe" challenged the criminal abortion laws in Texas which forbade abortions except in extenuating circumstances i.e., where the pregnancy would put the mother's life in danger. Defending this anti-abortion law was Henry Wade, a district attorney. Here, Ms McCorvey had been raped, and as a result became pregnant with her third child. She challenged the laws in her home state and was forced to have her child, failing in state court to be allowed an abortion.
Some four years later, her case finally made its way to the Supreme Court. The Supreme Court – the judiciary – is one of the three branches of the US government. Typically made up of nine Supreme Justices, their appointments are for life, and they have the last word on whether a state or federal law is compliant with the US constitution and therefore permissible.
The judgment was hugely significant in that it confirmed that a woman's right to terminate her pregnancy is protected by the US constitution. However, there were some caveats, and the trimester system was created, where:
In the first trimester, a woman has the absolute right to an abortion;
In the second trimester, the state government can regulate abortions;
In the third trimester, states can restrict or ban abortion as at that point the foetus can live outside the womb. However, if it is a threat to the health or life of the woman, then a woman does have the right to abortion subject to a doctor's certification.
Dodds v Jackson Women's Health Organisation
It is no secret that abortion is a very polarising topic for a lot of Americans. When President Trump nominated three new justices to the Supreme Court, all conservatives and anti-abortion supporters, it was inevitable that when the right case presented itself, we would see the overturning of Roe v Wade. And so it was on Friday 24 June. Five justices ended the constitutional right to abortion, when they upheld a Mississippi ban on abortion after 15 weeks. Not only was it a dramatic U-turn in legal precedent, but it is set to divide an already conflicted nation even more. Some 26 states will be introducing laws completely banning abortions, no matter what trimester the pregnant woman is in. Some state bans are already in effect having been automatically triggered by the Dodds ruling.
President Biden said it was a tragic day for women and the three dissenting judges wrote in their obiter opinion that it was "with sorrow – for this court, but more, for the millions of American women who have today lost a fundamental constitutional protection." Worryingly, Justice Thomas declared that other precedents should also be looked at again, those that protect for example, same sex marriage and the right to contraception.
Does it affect us in the UK?
It is easy to say thankfully it hasn't happened here and that women have the right to make decisions about their bodies. However, whilst abortions can take place in the first 24 weeks of pregnancy in England, Scotland and Wales, access to abortion services in Northern Ireland remains extremely limited. Interestingly, many UK pro-life groups, for example pregnancy crisis centres, are funded by US pro-lifers. Their main aim is to encourage people not to terminate their pregnancies. There has also been a reported influx of anti-choice protests outside legitimate abortion clinics around the UK. Such protests significantly increase the stress and trauma of those who make the very difficult decision to terminate their pregnancy.
On 27 June 2022, Nicola Sturgeon gave the Scottish government backing to a member's bill protecting access to terminations, which will see a 150 metre no-go area outside health facilities. That has to be a good thing, so that women can access services without fear, harassment or intimidation. It would also help them maintain their right to privacy, one of the cornerstones of our human rights legislation.
We will continue to watch from the afar the aftermath in the US of the Dodds decision in the overturning of Roe v Wade, but the aftershocks are being felt here too. For me personally, it is a difficult decision to stomach, as I have twins, one boy, one girl and who are also US citizens.
This blog was written by Anita Vadgama, Partner for didlaw and Retired Massachusetts Attorney.