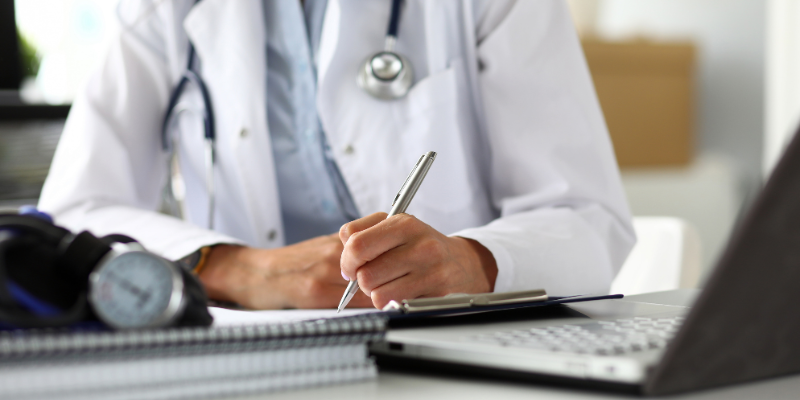 Range of healthcare professionals able to issue doctors fit notes
Range of healthcare professionals able to issue doctors fit notes
Newly introduced regulations will aim to combat the strain on GPs by allowing a wider range of healthcare professionals to certify doctors fit notes for sickness absence.
The purpose of fit notes
Fit notes are generally required by an individual in order to claim Statutory Sick Pay ('SSP') when they are unwell and unable to work. The basic eligibility requirement for SSP is that the individual:
Works under a contract of employment and has done some work for their employer.
Earns an average of at least £123 per week.
Has been ill for at least four days in a row (including non-working days).
Employees are able to 'self-certify' illness to their employer for up to seven days (including non-working days). Past this seven-day period, they are required to provide the employer with proof of incapacity in the form of a fit note in order to maintain eligibility for SSP.
Increasing the scope of who can issue a fit note
Due to come into force on 1 July 2022, the new amendments will allow registered nurses, occupational therapists, pharmacists and physiotherapists to issue and certify fit notes for employees. It is hoped that the change will reduce the demand on doctors, including GPs, to issue fit notes and give them more time to address the backlog of patient matters that have built up, partly as a consequence of the pandemic.
This latest development can be viewed in tandem with regulation changes in April 2022, where the statutory requirement that doctors fit notes be signed in ink was removed, enabling them to be issued by digitally. The new digital fit note now operates in parallel with the physical version that has been used since April 2010, although the digital version does not have a signature box.
Issuing a fit note – overall effects of recent amendments
These developments together point to a more intuitive regime for the issuing of fit notes; it is, for example, not particularly time or resource efficient for a patient to have to wait for a fit note to be issued by their GP when they have been seen for their condition by a different member of the practice team such as a physiotherapist. In the new normal of flexible and work-from-home arrangements, the digitalisation of doctors fit notes would also appear to be a common-sense step.
This blog was written by Michael Green, Trainee Solicitor at didlaw.