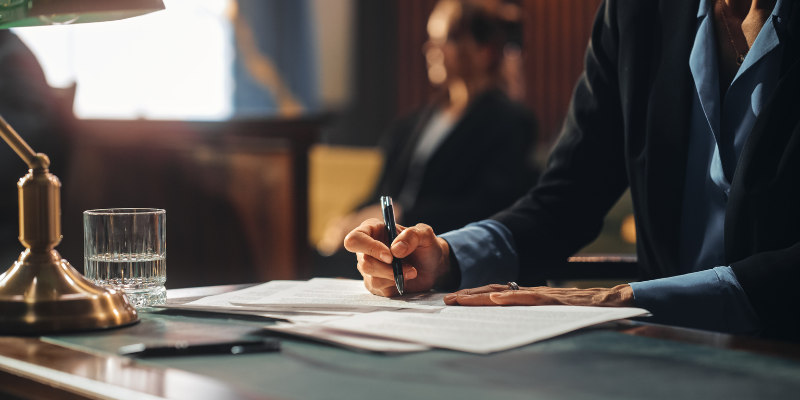 be careful what you commit to paper (email, SMS)… the iniquity principle and a disciplinary hearing…
be careful what you commit to paper (email, SMS)… the iniquity principle and a disciplinary hearing…
Did an email suggesting intent to dismiss an employee prior to a disciplinary hearing fall within the iniquity principle?
No, held the Employment Appeal Tribunal in the recent case of Abbeyfield Society v Hart.
Mr Hart had worked for Abbeyfield since 2011. In December 2016, an altercation occurred between him and a gardener, resulting in him being suspended in January 2017. A disciplinary hearing was held in March 2017 and Mr Hart was informed of his dismissal in the same month. He subsequently submitted a claim to the Employment Tribunal (ET) and made a Data Subject Access Request to Abbeyfield, who sent him a mere 5 pages of emails.
A disclosure dispute followed, with the ET ordering Abbeyfield to produce all documents relating to the altercation. Abbeyfield complied with this order but argued that the first 78 pages of the file were inadmissible, citing litigation privilege. The Tribunal agreed, save for one email, which they held breached the inequity principle and so should be disclosed.
The email in question was sent by a member of staff at Abbeyfield (who was overseeing the appeal), to an HR consultant. Importantly, it was sent prior to the disciplinary hearing. It read:
"Mr Hart's rudeness and gross insubordination has caused major problems… He will not therefore be returning to Nicholas House under any circumstances."
The iniquity principle excludes litigation privilege where a communication comes into being for the purpose of furthering a criminal or fraudulent design. The ET held that the email confirmed Abbeyfield had made up their mind to dismiss Mr Hart prior to the disciplinary hearing and thus it would be iniquitous for them to claim a fair process took place. Abbeyfield appealed the decision to the EAT.
The EAT overruled the ET and held that the iniquity principle did not apply because Abbeyfield 'did not seek advice on how to act unlawfully, and the consultants did not give such advice.' The EAT described the email as 'frank instruction that a party may feel able to give in a privileged communication' and therefore there was no iniquitous conduct.
The case serves as a reminder that the iniquity principle is a high bar that will rarely be met. It is important to note that the email in question was covered by litigation privilege. Had the email been deemed to come under the banner of legal advice privilege, it would have been disclosable per the Supreme Court ruling in Prudential v SCIT as the communications were sent to an HR professional rather than a lawyer. Just one of the reasons to hire a lawyer!
This blog was written by Jack Dooley, Paralegal at didlaw.