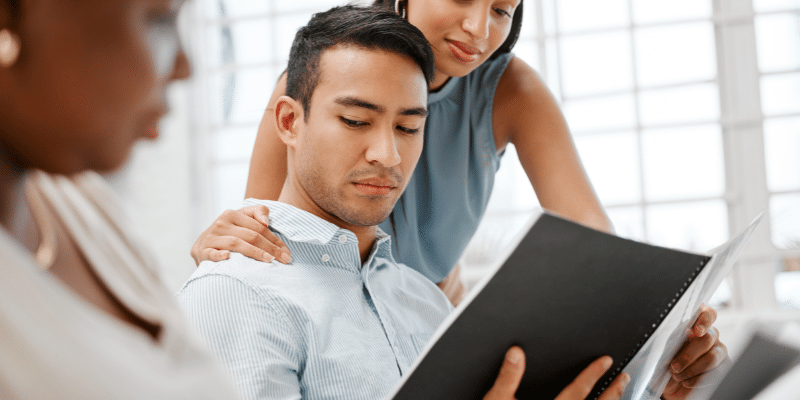 Can a tall man face male harassment by a small female boss?
Can a tall man face male harassment by a small female boss?
Yes, held the Watford Employment Tribunal in King v Tesco Stores Limited.
The Claimant, Mr King, worked as a supermarket customer assistant when he faced male harassment. In December 2018 he was questioned by his line manager about his inability to work additional hours in the period leading up to Christmas. This led to a heated discussion in the staff room to discuss his "attitude to working additional shifts".
The tribunal accepted Mr King's evidence that during the discussion he informed his line manager that he felt uncomfortable staying in the room with her and that he went to leave. But she put her shoulder, hands and a foot against the door to prevent him from leaving. The tribunal had the opportunity to review CCTV footage taken outside the door and recognised that the way he squeezed out the door was consistent with him having become "increasingly anxious and borderline desperate to get out of the room". They also witnessed that his manager put her hand on his arm and effectively held on to him as he tried to leave resulting in male harassment in the workplace.
Tesco had prior knowledge that he had suffered from post-traumatic stress disorder (PTSD) following an incident with his former employment at the prison service when he was held hostage by a prisoner.
After the incident with his Tesco manager, whilst he did not present a formal grievance, Mr King did raise a complaint for male harassment in the workplace and indicated that he felt that he was 'falsely imprisoned' and that it triggered similar feelings as those experienced with the previous false imprisonment incident. Not only did his managers not take this seriously, not invite him to submit a grievance and fail to offer support, but he was mocked and ridiculed saying that "a big man" at 6 foot tall could not be frightened by a "little pregnant woman" of 5 foot 4 inches.
Soon after the meeting with the managers, Mr King experienced a relapse of his PTSD and was signed off work.
In this first instance decision, the Employment Tribunal found that the respondent subjected the claimant to male harassment by his line manager in that he experienced unwanted conduct related to his sex which had the purpose or effect of creating an intimidating, hostile, degrading, humiliating or offensive environment for him.
The tribunal dismissed the Respondent's defence that a tall man could not be intimidated by his shorter female manager. It was found that the employer did not give due consideration to Mr King's complaints about male harassment and would not have made the same assumption if the claimant had been a woman. Mr King therefore won his claim for sex discrimination.
In the judgment Employment Judge George stated "In that split second, part of the reason why [the line manager] thought it wouldn't upset him if she tried to stop him from leaving and took hold of his arm was that he was a big man and she was a little woman – in that sense her conduct was related to sex".
It was further found that the employer had failed to consider that he had experienced a relapse of his pre-existing PTSD.
Mr King was later dismissed for reasons relating to alleged unauthorised absence. Whilst he could not bring a claim for unfair dismissal because he did not have the qualifying two years' service to bring such a claim, the tribunal determined that Mr King suffered from harassment related to sex when he was dismissed.
This serves as a cautionary tale to employers on a number of levels. First, they should not form stereotypical views as to how an employee may feel. Second, they should always take an employee's concerns seriously, whether or not they are formally presented as a grievance, offering support or the grievance process option, as appropriate. And last but not least to be mindful of an employee's disability, how this may impact them in their role and provide appropriate support.
This blog is by Caroline Oliver, Senior Solicitor, didlaw.