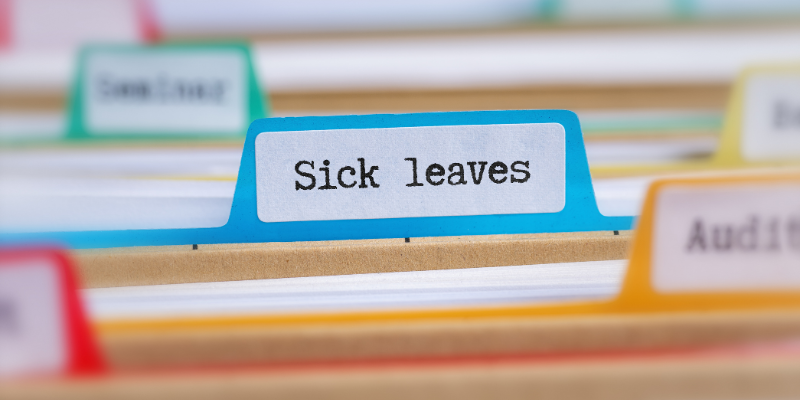 Dismissal Was Fair for Being Terminated for Long-Term Sickness Absence
Dismissal Was Fair for Being Terminated for Long-Term Sickness Absence
The Claimant, Mr Preston, was employed by the Respondent, E-on Energy Solutions Ltd as a Complaints Manager. It was accepted that the Claimant was a disabled person by reason of Primary Reading Epilepsy. The Employment Tribunal found this gave rise to a substantial disadvantage because of the increased risk of suffering seizures when reading.
However, it concluded that the Respondent had not known, nor could reasonably have known of this until after the Claimant went off on a long-term sickness absence due to an unrelated stress condition. It, therefore, held that no duty to make reasonable adjustments arose before the Respondent before it had knowledge and had made reasonable adjustments thereafter.
The Tribunal further found the Claimant had been dismissed because of his conduct when refusing to engage with the measures put in place to secure his return to work and concluded this was justified means of achieving the employer's legitimate aim for efficient absence management.
The Claimant appealed to the Employment Appeal Tribunal [EAT] who dismissed the appeal. In so doing, the EAT found the Tribunal had correctly concluded that there was nothing disclosed by the Claimant which could mean the Respondent knew or ought reasonably to have knowledge of the substantial disadvantage suffered by the Claimant before he went on long-term sickness absence.
They also were entitled to find the Claimant's stress and therefore his long-term sickness absence was unrelated to his disability. Also, his summary dismissal was a proportionate means of achieving the Respondent's legitimate aim, given the Claimant's continued refusal to respond to reasonable managerial requests in circumstances where Occupational Health advised that he was fit to return to work, and all the reasonable adjustments had been made to enable him to do so.
This case serves as a helpful reminder of all of the steps to be satisfied to bring a successful failure to make a reasonable adjustment claim. It is incumbent on the Claimant to show they have been subject to a 'substantial' disadvantage arising from the disability and that the employer had knowledge, or ostensible knowledge of, that fact for the duty to make a reasonable adjustment to arise. It underlines the importance of employees engaging with their employer when disabled and experiencing workplace barriers that prevent them from working to their full potential.
The judgment can be found here.
If these issues affect you, then didlaw is here to help. We have a team of experienced solicitors able to provide you with guidance, support and legal representation
This blog was written by Kate Lea, Senior Solicitor for didlaw.