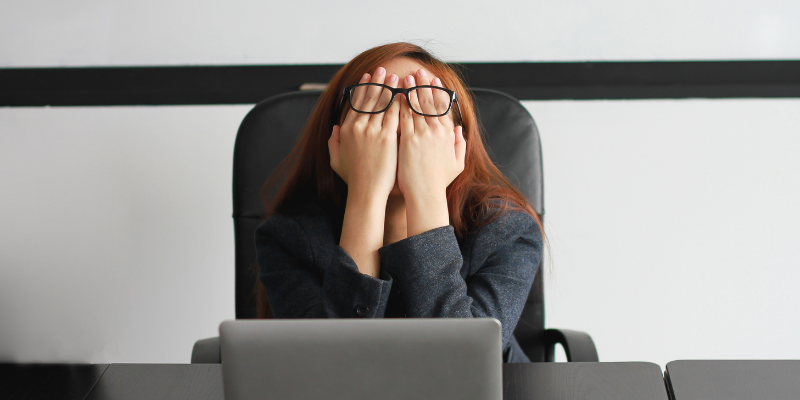 excessive working time and employee burnout
excessive working time and employee burnout
Goldman Sachs has found themselves in the news for all the wrong reasons over the last week. Their survey results for first year graduates showed they were working an average of 95 hours a week. Understandably this was impacting on their health and personal relationships and some were threatening to quit. On top of stories of excessive hours at the investment bank, allegations have also emerged of inhumane working conditions amounting to abuse.
Since these headlines emerged, those in other professions have stepped forward highlighting similar experiences. The Financial Times has reported that professional services face the loss of junior staff following an overwhelming demand for them to work long hours whilst working remotely. Employees have cited burnout and an increase in mental health concerns as the impact of Covid increases work pressure, along with a shift to solitary working. With the loss of social interaction at work and limited opportunity for holidays or quality leisure time, employees are really struggling. Indeed, the Chair of PwC highlighted concern about the retention of 3,000 of their new recruits who have been lacking a network of peers and social interaction in the office. In addition to a lack of support remote working has also blurred the lines between work and personal time.
So what obligations do employers have when it comes to employee burnout?
First there is a common law duty of care for employers to protect the health and safety of its workers and this includes implementing safeguards against a culture of long hours.
In terms of working hours, the Working Time Regulations provide for a 48-hour limit on weekly working time. This limit is based on an average over a reference period of at least 17 weeks. The working time for all jobs must be included if the individual has more than one job.
There are some exemptions to the 48-hour rule for workers in certain sectors which include the armed forces, police, emergency services and domestic servants in private households.
But these regulations also provide a loophole as workers are able to "opt out" of the 48-hour weekly limit where the employer has obtained the worker's specific agreement in writing. However, even if the worker provides this written agreement, he/she cannot be required to work such excessive hours if this creates a reasonably foreseeable risk to health, safety and wellbeing of the worker or others.
A worker does not have to agree to the "opt-out" or can later choose to remove this consent at any time. An employer will be at risk of litigation if they victimise or penalise an employee for refusing to work excessive hours.
In addition to the weekly working time rules, the Working Time Regulations also provide for specified rest breaks and paid annual leave. Special provisions are also made for night workers and those under 18.
Employers should take proactive steps and carry out risk assessments relating to safe working time and practices. They are advised to proactively address workers' concerns, consider what constitutes "working time", monitor the workers who are impacted and ensure working time records are maintained for two years. In conjunction with these requirements employers are advised to have health & safety and mental health & wellbeing policies in place to monitor wellbeing and support their workforce.
Penalties for non-compliance with the Working Time Regulations can amount to a criminal offence, punishable with a fine.
A breach of these regulations may entitle a worker to bring a detriment or unfair dismissal claim in the employment tribunal if the worker works excessively, does not have rest breaks or paid leave or is penalised or dismissed for complaining about the hours or refusing to "opt out". A breach of contract claim in the courts is also possible.
After telling his employees to "stop moaning" last month, the UK chairman of KPMG, Bill Michael, had to resign in one example of how unsympathetic employers may no longer be tolerated. If measures aren't put in place to protect the health, safety and welfare of employees going forward, employers may struggle to retain talent, face a demotivated workforce and have a string of employment tribunal cases to defend.
This blog is by Caroline Oliver, Senior Solicitor at didlaw