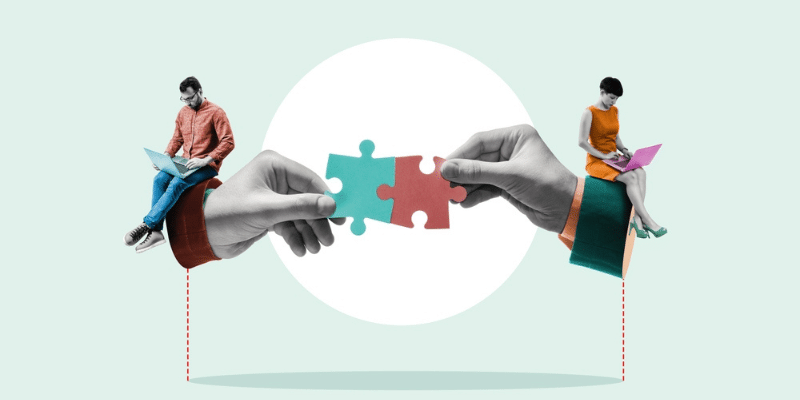 Is it illegal to have a relationship at work?
Is it illegal to have a relationship at work?
Was it love at first sight…at the photocopier? Who even uses a photocopier these days…? But my point is work relationships are inevitable. Employees working full time spend on average 40 hours a week in work. That means you will spend more time with your colleagues (either in real life or remotely) compared with your friends and family. And sometimes those colleagues may be the love of your life (if you are a romantic). A quick google search tells me the following people met at work: Michelle and Barack Obama, Chrissy Teigen and John Legend, Mila Kunis and Ashton Kutcher, Angelina Jolie and Brad Pitt (although we know how that worked out). 
And sometimes it doesn't work out so what then?
Are there rules preventing relationships at work? Laws, no, there is no law preventing people from having an intimate relationship with their colleague. But there is a genuine risk to some employers where there are workplace relationships, for example: risk of personal or sensitive data being shared, actual or perceived bias, general adverse impact on a team and its productivity.
As such, employers should have clear policies and procedures in place to cover relationships at work which could include the following:
Define who the policy relates to i.e., those who are married or living together and those who are "going out" or "seeing each other".
Reminding employees that they should be considerate of their colleagues and should be discrete in discussing their personal matters and or showing affection at work.
Rules around sharing of personal data must be made clear.
Where there is an imbalance in power i.e., where one person can directly influence the pay or conditions of another, their relationship should be disclosed to HR.
The latter may make matters awkward if the relationship at work is new and if one person is more invested than the other. But there are risks of workplace relationships and for some it can be costly, as noted in this recent Times article. When things go wrong there can be accusations of unlawful discrimination including harassment or victimisation.
My recommendation for employees is to keep away from the photocopier but if this is not possible then employers should have clear policies in place to help assist its employees to navigate this situation to ensure there is little impact on the individuals, their colleagues and the business.
This blog was written by Jo Sinclair, Solicitor at didlaw.