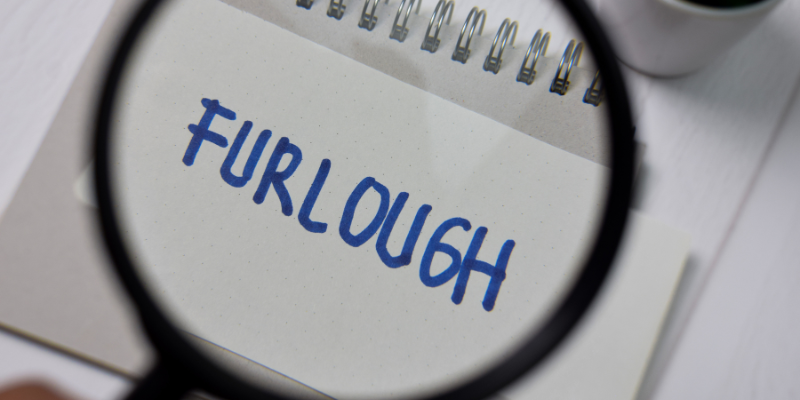 last year's employer furlough decisions come under scrutiny
last year's employer furlough decisions come under scrutiny
A year on from when we were first placed on lock down, we are now starting to see the first smattering of ET decisions in respect of furlough pay related claims. Many of these claims relate to decisions that were made by employers under time and financial pressure in the very early days of an unprecedented global pandemic. One such case recently decided is Bayliff v Fileturn Ltd ET/2304837/20.
Mr Bayliff was furloughed by his employer, Fileturn Ltd, on 1 April 2020 and paid 80% of his salary (subject to the cap of £2,500 a month) in accordance with the Coronavirus Job Retention Scheme (CJRS) introduced in March. By May 2020 the decision was made by Fileturn to make Mr Bayliff's position redundant and he was entitled to 12 weeks' notice which began on 18 May and expired on 10 August.
Mr Bayliff was paid his notice at the 80% furlough rate until 30 July 2020 when it was announced that the Calculation of a Week's Pay Regulations which entitled employees to notice pay at 100% of their usual rate of pay would be introduced the next day.
Mr Bayliff brought claims for breach of contract and unlawful deduction from wages on the basis that the full 12 weeks' notice pay should have been paid at 100% of his wage, not just the payments from 30 July to 10 August.
Such an argument is unusual, Mr Bayliff was claiming that the Calculation of a Week's Pay Regulations should have retrospective effect. It incredibly rare for legislation to have retrospective effect, and rightly so as it is considered fundamentally wrong to penalise conduct that was lawful at the time it occurred.
Thus the employment tribunal dismissed Mr Bayliff's claim on the basis that the Calculation of a Week's Pay Regulations were found not to have retrospective effect. It held that Fileturn Ltd had correctly paid the full notice pay entitlement and there had been no breach of contract or unlawful deduction from wages.
A number of other claims have been brought by claimants in similar positions to Mr Bayliff and it is worth noting that the decision of a first instance tribunal is not binding and can be subject to an appeal. So this issue is likely to resurface and there is always the potential that a different judge, tribunal or court might take a different view.
This blog is by Tess Barrett, solicitor for didlaw,