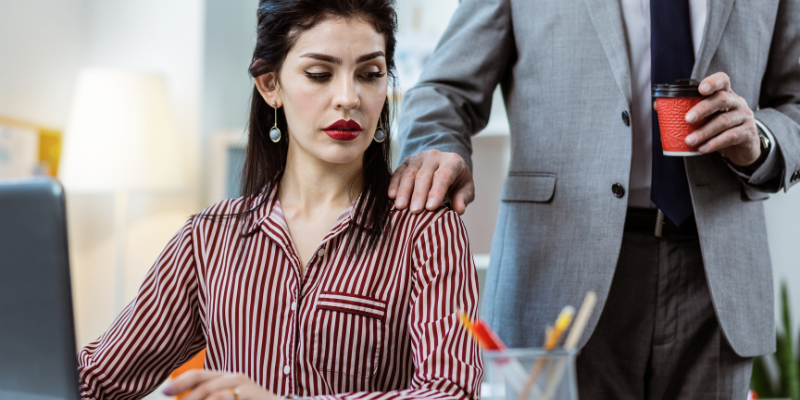 Law firms need guidance on sexual misconduct in the workplace 
Law firms need guidance on sexual misconduct in the workplace 
It is a sad but true fact that law firms are one of the worse offenders when it comes to failing to address, tackle or deal with sexual misconduct in the workplace.
On 1 September 2022, the Solicitors Regulation Authority (SRA) published guidance on sexual misconduct which is aimed at SRA regulated firms, principals, solicitors and registered European/foreign lawyers.
The guidance indicates the SRA's approach to allegations of sexual misconduct, what behaviour is considered unacceptable and when such behaviour may become a regulatory matter. The intention is to identify the boundaries between behaviour in an individuals' personal and professional life, where these may overlap. The guidance explains the SRA's expectations that law firms will both promote and facilitate a culture that does not tolerate sexual misconduct in the workplace and that they understand their obligations when investigating matters internally and in turn, reporting them to the SRA.
The guidance considers the term 'sexual misconduct' and gives examples of how and when this can take place. For example, a firm's social event (Christmas Party) when an individual engages in unwanted sexual attention towards a colleague, when social media is mis-used or when a consensual relationship becomes non-consensual, or breaks down and becomes toxic within the workplace. The SRA will consider the following factors when deciding if behaviour amounts to sexual misconduct and is therefore a regulatory issue:
Proximity to practice: the greater the link between the conduct and the individual's professional practice, the greater the potential need for regulatory intervention;
Seriousness of the conduct: this view will be formed taking into consideration all of the circumstances;
Criminality of the conduct: where reported sexual misconduct could amount to a criminal offence, the SRA will consider reporting it to the police;
Consent: this is incredibly complex and can be affected by issues such as seniority, vulnerability, intimidation and intoxication;
Vulnerability of the alleged victim: this is varied and can be considered through seniority, career progression, age, cultural vulnerability, health;
Intoxication: this is never a defence but the context may be used as a mitigating factor.
This is just guidance and is not binding on any law firm, but it is likely that the SRA would take a dim view of any law firm failing to follow this guidance or failing to report sexual misconduct to the SRA. Law firms need to be responsible for driving forward change and focusing on eliminating sexual misconduct in the workplace.
This blog was written by Elizabeth McGlone, Partner at didlaw.