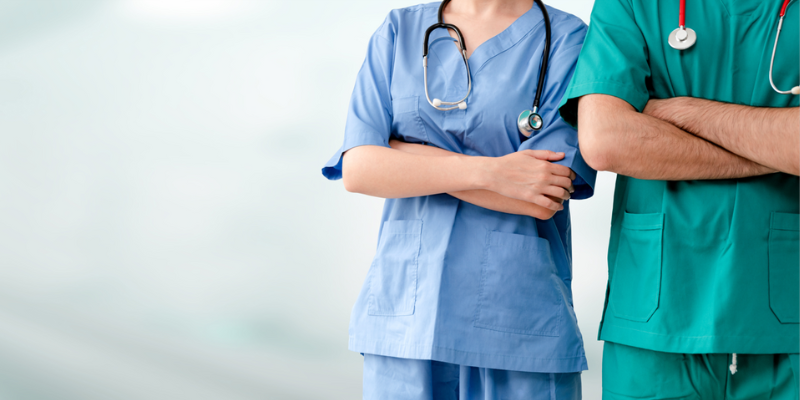 Mandatory vaccinations for healthcare workers: further regulations
Mandatory vaccinations for healthcare workers: further regulations
The beginning of January 2022 brought further updates to the regulations regarding mandatory vaccinations for healthcare workers, more specifically care home workers. Workers in the wider health and social care sector whose role involves face-to-face contact with service users will also be subject to mandatory vaccination regulations from 1 April 2022.
Care Homes
Introduced by the government on 6 January 2022, The Health and Social Care Act 2008 (Regulated Activities) (Amendment) (Coronavirus) (No. 2) Regulations 2022 (SI 2022/15) reduce the required intervening period between a new worker's first vaccination and their earliest possible deployment date. Under these new regulations for mandatory vaccinations for healthcare workers, an individual not previously employed or engaged by the care home can be deployed if they have received a single dose of an approved vaccine at least 21 days before starting work. This is a significant reduction from the previous waiting period of 8 weeks. The individual will then need to receive their second dose of an approved vaccine within 10 weeks of the first.
Certain exemptions are either added or maintained in the regulations, a non-exhaustive list of which is as follows:
Individuals participating in clinical vaccine trials (newly added).
Those clinically exempt from being administered a vaccine.
Those providing emergency assistance or urgent maintenance within the care home.
Individuals attending the care home as part of their duties as a member of the emergency services.
Individuals under the age of 18.
The Wider Health and Social Sector
From 1 April 2022, mandatory vaccines in healthcare will be extended beyond the care home to those working in "any other regulated activity" as per Schedule 1 of the 2014 Regulations. These activities cover the majority of practices in the health sector including, but not limited to: the treatment of disease, disorder or injury; surgical procedures; diagnostic/screening services; transport; maternity and midwifery; and nursing care.
It is the view of the government that the 12-week grace period between the introduction of the regulations and the enforcement of this wider vaccine mandate in the healthcare sector will allow time for employers to carry out workforce planning, and those employees not yet vaccinated to do so. The regime as applied to care homes (above) will operate in a similar fashion across all other "regulated activities".
Individuals will also be permitted to perform regulated activities where they have received a course of certain coronavirus vaccines not authorised for use in the UK. The vaccines in question and their required number of doses are listed in Schedule 4A of the Regulations and include the globally distributed Sinopharm and Sputnik V vaccines.
This blog was written by Michael Green, paralegal at didlaw.
---