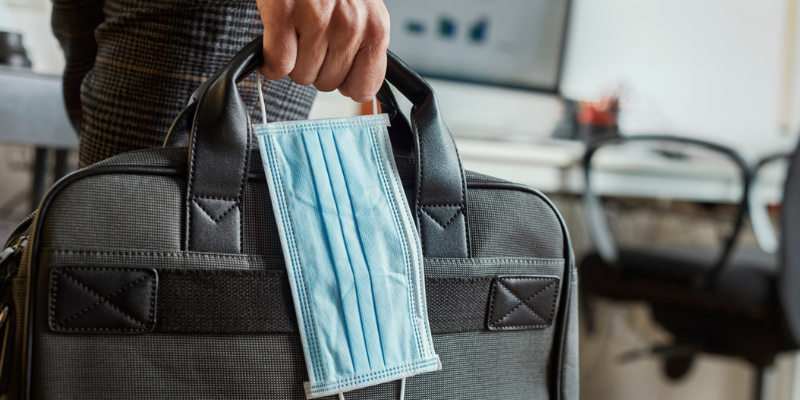 Cutting Sick Pay for Unvaccinated Staff – two tier policy
Cutting Sick Pay for Unvaccinated Staff – two tier policy
Despite the government recently scrapping the guidance to work from home, the rules for isolation remain in place. Individuals in the UK who are not vaccinated are required to isolate for 10 days if they have been in close contact with someone who has tested positive. This requirement does not apply to those who are vaccinated. But now some companies are taking a harsh line. Ocado, Next, and Ikea have confirmed they have changed their policies by cutting sick pay for unvaccinated staff who are required to isolate. Next confirmed that workers who were required to isolate would receive Statutory Sick Pay – which equates to £96.35 per week – unless there are mitigating circumstances. This is the minimum amount an employer must pay.
I find myself going in circles on this one. On one hand, businesses are desperate to get things back to normal. I get that. Staff absences are having a massive impact on their ability to run as normal. Our trip to Disney on Ice on Christmas Eve was cancelled (a first world problem I know!) and Adele has recently cancelled the start of her residency at Las Vegas. Both cancellations were in part due to so many workers having to isolate and or being affected by Covid. In my opinion, if taking a vaccine is going to prevent you from being unwell and or potentially passing it on to someone who may be really poorly or die if catching the virus, then I am all in. For me, there was never a moment when I considered not having the vaccine and I happily had the booster when I was able to.
But on the other hand, people should have the choice. Ultimately, it is their body. It seems very unfair, and beyond the employer's power, to persuade and or effectively punish their staff for not having the vaccine by cutting sick pay for unvaccinated staff. It may well lead to some unvaccinated employees (who are perhaps already struggling to make ends meet) attending work in breach of the rules, despite having been in close contact with someone who has tested positive.
Employers introducing such polices will have to be mindful. The decision to introduce blanket policies could disadvantage certain groups e.g. those who reject the vaccine on religious grounds, and unless they can justify the policy on the basis of their legitimate business needs it will be discriminatory. It may also able be an unlawful breach of contract if less favourable terms are imposed. But if you are a lower paid worker without the means to fight at tribunal, it is more likely that you will accept the change.
This may well be an issue that the Unions will challenge. These companies may also bow to pressure as other organisations like John Lewis come out saying that they do not intend to make changes to their sick policy as they do not believe it's right to treat vaccinated and unvaccinated staff differently. Or the rules might change so isolation is no longer required. Who knows? Time will tell but as we unravel from the other restrictions is seems unlikely that isolation rules will stay in place forever.
This blog was written by Jo Sinclair, Solicitor, at didlaw.